Countryside Tank Company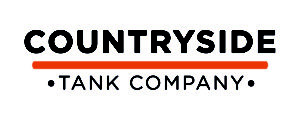 Countryside Tank manufactures MC-331 LPG and NH3 transport trailers at our production facility in Osceola, Iowa. We take immense pride in every transport we build because we understand the long-term investment our customers make when purchasing equipment.
Countryside Tank will have two LPG transport trailers on display at the NPGA's Southeastern Convention & International Propane Expo.
Phone: 877-783-7739
Fax: 641-342-2137
Email: jgreving@countrysidetank.com
Booth #s T1513, T1517
Joelle Harms, an Ohio University E.W. Scripps School of Journalism graduate, creates content for digital properties at North Coast Media, parent company of
LP Gas
, including e-newsletters, videos, social media accounts and websites. Her specialization in creative writing aids in developing the content voice and message for the company's online presence.