LP Gas serves retail companies that market propane to end-use customers in the residential, commercial, agricultural, industrial and motor fuel sectors of the industry. The publication also serves wholesale distributors and suppliers of propane to retailers; independent transport fleet operators and propane-fueled fleet operators or suppliers/installers of propane conversion equipment; fuel producers and refiners; and suppliers of propane appliances and equipment/parts.
Our mission is to deliver timely news, analysis, business management and feature stories that facilitate education and communication within the propane industry.
---
Editorial Team 
You can contact the editorial staff by mail:

North Coast Media
ATTN: LP Gas
1360 E. 9th St.
Suite 1070
Cleveland, OH 44114
Or by phone or email:
---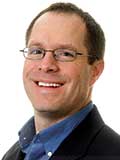 Brian Richesson, Editor in Chief
T: 216-706-3748 | F: 216-706-3711
brichesson@northcoastmedia.net
Brian Richesson is the editor in chief of LP Gas magazine and has covered the propane industry since 2007. Prior to his business media career, Richesson spent about 10 years in the newspaper industry, working as a reporter, copy editor and page designer for several daily publications in Northeast Ohio. He graduated in 1997 with a journalism degree from Kent State University in Kent, Ohio. He is a native of Northeast Ohio.
---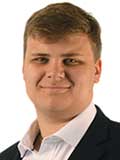 Joe McCarthy, Associate Editor
T: 216-706-7930 | F: 216-706-3711
jmccarthy@northcoastmedia.net
Joe McCarthy is the associate editor of LP Gas magazine. Before joining the editorial staff for LP Gas, he worked as sports editor for John Carroll University's student newspaper, The Carroll News, and contributed to John Carroll University's athletic website, jcusports.com. He graduated from John Carroll University in 2017 with B.A. in Communications with a focus on journalism. In addition to LP Gas, he also serves as associate editor for Pit & Quarry and Portable Plants & Equipment magazines.
---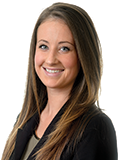 Joelle Harms, Digital Media Manager
T: 216-706-3780 | F: 216-706-3710
jharms@northcoastmedia.net | @joelleharms
Joelle Harms heads the Digital Media Group for North Coast Media (NCM), the parent company of LP Gas. She manages customers' advertising campaigns across NCM's digital properties, which includes content marketing, retargeting and display advertising, among others. An Ohio University E.W. Scripps School of Journalism graduate, Harms also creates editorial content for LP Gas e-newsletters, shoots and edits videos, devises and implements social media strategies and writes website content. In 2016, Harms was named a top young leader by the Association of Business Press Editors (ASBPE).
---
Contributors
Ken Albrecht, Reliable Propane
ken@reliablepropane.com
Christopher Caywood, co-owner, Caywood Propane Gas Inc.
chris@caywoodpropane.com
James Guyette
jimguyette2004@yahoo.com
Tom Jaenicke, vice president of propane marketing services, Warm Thoughts Communications
T: 810-252-7855
tjaenicke@warmthoughts.com
John V. McCoy, McCoy Leavitt Laskey LLC
T: 262-522-7007
jmccoy@MLLlaw.com
---
Dale Delay, President, Cost Management Solutions
T: 888-441-3338
ddelay@propanecost.com
Patrick Hyland, Director of Industry Programs, Propane Education & Research Council
T: 202-452-8975
patrick.hyland@propane.com
Tom Jaenicke, Vice President of Propane Marketing Services, Warm Thoughts Communications
T: 810-252-7855
tjaenicke@warmthoughts.com
Greg Noll, Executive Vice President, PMAK
T: 785-354-1749
gregnoll@pmak.org
Larry Osgood, President, Consulting Solutions LLC
T: 719-487-0080
Jim Renaldo, Director, Sales & Marketing, Renaldo Sales & Service Inc.
T: 800-424-5564
Mike Walters, Vice President, Safety & Training, Superior Energy Systems
T: 440-236-6009
mike@superiornrg.com
---
Sales Team
To learn more about the LP Gas sales team, click here.