LP Gas serves retail companies that market propane to end-use customers in the residential, commercial, agricultural, industrial and motor fuel sectors of the industry. The publication also serves wholesale distributors and suppliers of propane to retailers; independent transport fleet operators and propane-fueled fleet operators or suppliers/installers of propane conversion equipment; fuel producers and refiners; and suppliers of propane appliances and equipment/parts.
Our mission is to deliver timely news, analysis, business management and feature stories that facilitate education and communication within the propane industry.
---
Editorial Team 
You can contact the editorial staff by mail:

North Coast Media
ATTN: LP Gas
1360 E. 9th St.
10th Floor
Cleveland, OH 44114
Or by phone or email:
---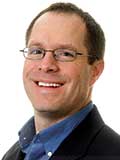 Brian Richesson, Editor in Chief
T: 216-706-3748 | F: 216-706-3711
brichesson@northcoastmedia.net
Brian Richesson is the editor in chief of LP Gas magazine and has covered the propane industry since 2007. Prior to his business media career, Richesson spent about 10 years in the newspaper industry, working as a reporter, copy editor and page designer for several daily publications in Northeast Ohio. He graduated in 1997 with a journalism degree from Kent State University in Kent, Ohio. He is a native of Northeast Ohio.
---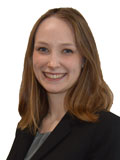 Ellen Kriz, Managing Editor
T: 216-706-3764 | F: 216-706-3711
ekriz@northcoastmedia.net
Ellen Kriz has a bachelor's and master's degree in English from John Carroll University. At North Coast Media (NCM), she is managing editor of LP Gas and Pest Management Professional. Prior to North Coast Media, she worked as a market research analyst and was a writing teacher and tutor. She lives in Lakewood, Ohio.
---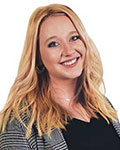 Carly McFadden, Associate Editor
T: 216-363-7930 | F: 216-706-3711
cmcfadden@northcoastmedia.net
Carly McFadden is associate editor at LP Gas magazine. She is a graduate of Ohio University's E.W. Scripps School of Journalism and a native of Cleveland, Ohio.
---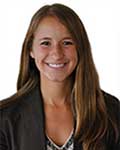 Allison Barwacz, Senior Digital Media Manager
T: 216-706-3796 | F: 216-706-3710
abarwacz@northcoastmedia.net
Allison Barwacz is the senior digital media manager for North Coast Media (NCM). She completed her undergraduate degree at Ohio University where she received a Bachelor of Science in magazine journalism from the E.W. Scripps School of Journalism. She works across a number of digital platforms, which include creating e-newsletters, writing articles and posting across social media sites. She also creates content for NCM's Pit & Quarry magazine, Portable Plants magazine, GPS World magazine and Geospatial Solutions. Her understanding of the ever-changing digital media world allows her to quickly grasp what a target audience desires and create content that is appealing and relevant for any client across any platform.
---
Contributors
Christopher Caywood, Co-owner, Caywood Propane Gas Inc.
chris@caywoodpropane.com
Randy Doyle, industry veteran, consultant and member of NPGA Board of Directors and PERC Council
Stuart Flatow, former Vice President of Safety and Training at PERC
Tom Jaenicke, Vice President of Propane Marketing Services, Warm Thoughts Communications
T: 810-252-7855
tjaenicke@warmthoughts.com
John V. McCoy, McCoy Leavitt Laskey LLC
T: 262-522-7007
jmccoy@MLLlaw.com
Randy Warner, Product Manager, Cavagna North America
randywarner@us.cavagnagroup.com
---
Editorial Advisory Board
Dale Delay, President, Cost Management Solutions
T: 888-441-3338
ddelay@propanecost.com
Patrick Hyland, Director of Industry Communications, Propane Education & Research Council
T: 202-452-8975
patrick.hyland@propane.com
Tom Jaenicke, Vice President of Propane Marketing Services, Warm Thoughts Communications
T: 810-252-7855
tjaenicke@warmthoughts.com
Greg Noll, Executive Vice President, Propane Marketers Association of Kansas
T: 785-354-1749
gregnoll@pmak.org
Larry Osgood, President, Consulting Solutions LLC
T: 719-487-0080
Jim Renaldo, President, Renaldo Sales & Service Inc.
T: 800-424-5564
Dan Richardson, President & CEO, Conger LP Gas
Mike Walters, Vice President, Safety & Training, Superior Energy Systems
T: 440-236-6009
mike@superiornrg.com
---
Sales Team
To learn more about the LP Gas sales team, click here.