Upcoming Webinars

Coming soon.
---
Previous Webinar Recordings Available OnDemand
You can view the following webinars, which have already taken place. Simply follow the link in the headline to the registration form. Once filled out, you will be able to launch the presentation. Webinars older than six months are available on our YouTube channel.
All webinars are one hour.
Content Marketing Webinar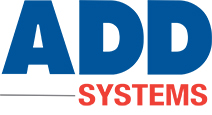 Original Broadcast Date: Thursday, Mar. 21, 2019
Sponsor: ADD Systems
Summary: Mobile solutions have changed the way we do business. Today, it's more than just having a tablet in every truck or van; it's about making the absolute best use of your instant access to data. Join this webinar to get up to date on the latest mobile technology and the amazing opportunities for both operational efficiency and customer loyalty.
Tune in for the webinar, and you will learn:
The latest mobile delivery and service technology
How you can gain the most operational efficiency out of mobile technology
How to leverage mobile to improve customer experience and increase loyalty
Speaker: Gregg Lounsbury, Software Application Specialist for ADD Systems
Download a PDF of the slides here.
Watch the webinar here.
---
Content Marketing Webinar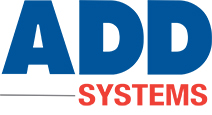 Original Broadcast Date: Thursday, Mar. 22, 2018
Sponsor: ADD Systems
Summary: Vendor-client communications play a vital role in the modern world, especially during the challenging winter weather we're seeing in some regions this year. ADD Systems leads a session on how to:
Delight your customers, even in difficult times
Boost your profits with spot-on communication
Use existing customer data to increase sales
Use texts and emails to improve customer retention
Free up your customer service staff for more profitable activities
Select the right type of targeted marketing campaigns
Understand why it is so important to improve the customer experience
You can keep your customers informed, as well as leverage your customer history and data to maximize your sales potential through targeted marketing campaigns.
Speakers: John Coyle, Vice President of Sales for ADD Systems, and Tom Henderson, Vice President of QA and User Documentation for ADD Systems
Download a PDF of the slides here.
Watch the webinar here.
---
Editorial Webinar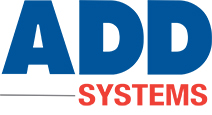 Original Broadcast Date: Aug. 25, 2016
Sponsor: ADD Systems
Summary: In this fast-paced environment, your customers expect quick, excellent customer service. This means you need to not only nurture an efficient and friendly customer service staff, but also develop a reliable, real-time web self-service portal. Customers expect to be able to do simple tasks online, like order product and pay bills – and taking advantage of a portal can free up your customer service staff and provide outstanding service.
So where do you start? What tasks will your customers need to be able to perform? Where do you go from there?
LP Gas and sponsor ADD Systems discuss the most important considerations for developing a customer web portal of your own. They'll share real-world examples of the value to be gained, and give you pointers on implementing a portal that will provide value to you and your customers alike.
Speaker: John Redmond, Vice President of Product Strategy for ADD Systems
Redmond has 30+ years of experience in the petroleum and propane industries. He started as a support and installations manager with ICC/Petrodata, then as a data center manager for Meenan Oil Corp. He joined ADD Systems in 1989 and has served as regional sales manager, international sales manager, project manager of the Petro implementation, and, finally, vice president of product strategy. Remond is currently responsible for determining the strategic development direction of all ADD Systems products.
Download a PDF of the slides here.
Watch the webinar here.
---
Editorial Webinar
Original Broadcast Date: Sept. 4, 2014
Sponsor: Roush CleanTech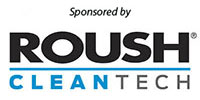 Summary: How were all these delivered to you? Commercial fleet vehicles powered by propane autogas.
Convert your fleet to run on propane autogas and:
Save money on your fuel costs
Increase your propane gallon sales
Reduce your maintenance costs
Learn how to increase your propane gallon sales with autogas.
Speaker: Todd Mouw, Vice President, Sales and Marketing, ROUSH CleanTech
Todd Mouw drives ROUSH CleanTech's national business development team and travels the country speaking about domestic alternative fuel technologies and their impact on the economy and environment. A key member of ROUSH CleanTech's 2010 launch, Mouw has brokered thousands of product sales with Fortune 500 fleets and government organizations to help them reduce their operating costs and carbon footprint fueling with propane autogas.
Download a PDF of the webinar slides here.
Watch the webinar here.