Propane Personality: Kimberly Bankston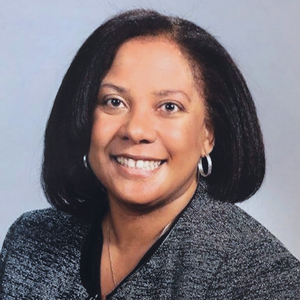 Kimberly Bankston
Vice President of Talent Management and Diversity & Inclusion, UGI Corp.
Education
Georgia State University 
Master of Business Administration, Employee Relations, Class of 1998
University of Georgia School of Law
Doctor of Law, Class of 1994
Furman University
Bachelor of Arts, Political Science, Class of 1991
Work Experience
2021-Present: UGI Corp.
⦁ Vice President of Talent Management and Diversity & Inclusion
2019-21: General Atomics
⦁ Vice President of HR Services
2018-19: Baker Hughes
⦁ Human Resources Executive
2014-18: GE Hitachi Nuclear
⦁ General Manager of Human Resources
2009-14: GE Corporate
⦁ HR Director
2006-09: GE Capital
⦁ Vice President of Diversity & Inclusion
2004-06: GE Commercial Finance
⦁ Managing Director of Global Leadership Development
2002-04: GE Global Nuclear Fuel
⦁ JV With Hitachi
⦁ Senior HR Leader
2000-02: GE Energy
⦁ Organizational Strategy & Talent Development Leader
1998-2000: GE Industrial Systems
⦁ GE Human Resources Leadership Program
1994-98: Bellsouth
⦁ HR Generalist
Joining and working in the propane industry
"While I have been in the energy and power distribution industry for many years with several large multinational companies, I am new to the propane industry. As I have learned more about the industry, I have come to fully appreciate how essential propane is to not only daily use but in times of emergency and crisis.
"This played out for me in real time as UGI pledged its support to World Central Kitchen (WCK), which is a not-for-profit, non-governmental organization devoted to providing meals in the wake of natural disasters.
"As WCK began to set up on the Poland border as the Ukraine War commenced, we were able to support their efforts by donating propane that they needed. Ultimately, propane was the critical resource that helped to power their kitchens and helped WCK serve 100 million meals. I am proud to work for a company and in an industry that can truly make a difference in the world."
The 'talent pipeline'
"The industry is doing a lot of great work to develop the talent pipeline of the future. I think the Women in Propane and the conference held at the NPGA (National Propane Gas Association) convention was a great recognition of 10 years of recruiting and developing women in the industry. I also think the groups that are starting to form to attract the next generation of drivers and those attending local colleges to the industry are going to be an asset in the recruitment and retention of early career talent from a variety of backgrounds."
UGI'S BIDE program
In 2020, UGI launched its Belonging, Inclusion, Diversity & Equity (BIDE) imperative that aims to achieve a greater diversity of thought, experience, culture and more throughout the company and its affiliates.
"This really is an overarching strategy. With everything we do, we go back to that strategy. We're heavily focused on our supplier diversity. That's a big deal for us because when we have a diverse supplier base, there is also a diverse community base, where we're spending our investment and our dollars.
"The second thing is, we've been very intentional about how we go about recruiting and diversifying our recruiting efforts. We want to have a diverse leadership team. When I speak of diversity, it's on a lot of different axes. There's what we might call the traditional elements of diversity, race, gender, background, but then there's also diversity of thought, regions, flipping people from the U.S. into Europe
and vice versa.
"The other piece that we feel really great about is our early career trajectory in terms of how we bring people into their roles and grow them throughout the organization. We have programs through our employee resource groups that are focused on different diversity initiatives focusing on career development and how to grow a career inside of the organization."
Hobbies
"I love gardening, the beach and, since moving to the area, long walks in Valley Forge Park."
Carly Bemer (McFadden) was the managing editor at LP Gas magazine.