Florida retailer educates about propane while chairing zoo's board
It all started with elephants, but giraffes and rhinoceroses got involved.
The animals needed the warmth that propane provides during the colder months when the sun goes down in Sanford, Florida. Their location at the Central Florida Zoo & Botanical Gardens only added convenience for a nearby propane marketer to supply their comfort.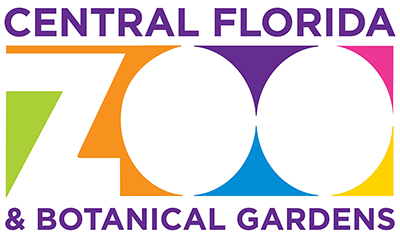 What started as a space heating endeavor and a way for a local business to help a nonprofit organization like the zoo has turned into so much more over the past decade.
Chandler Robertson, owner of Thermotane Propane, now serves as the zoo's chairman of the board. He's not only considering what's best for the zoo and the community members who visit – he can relate because he has a young family at home – but he's able to share how propane can help serve its needs as an efficient, low-carbon energy source.
"In that role, I enjoy the numerous opportunities I get to educate people on how propane synergizes with all of the conservation efforts locally and beyond," Robertson, 35, shared with LP Gas after being named a 2022 LP Gas Rising Leader.
Dino Ferri, CEO of the zoo, and Stephanie Williams, its longtime director, were among the first people Robertson met. Their conversation topics included the zoo's use of energy. As one example, Robertson explained how Thermotane could pipe in propane to replace the zoo's use of multiple 20-pound cylinders for its concession stands.
Seeing how Thermotane was working to meet its needs, the zoo wooed Robertson, who joined the board, became vice chairman and then chairman last July when he ran unopposed for the position. He also joined the facilities committee.
"It was such a nice environment that I really got along well with the zoo staff and board members," he says.
Robertson is now imparting more of his knowledge about propane and how the zoo can consider it as an energy option, especially when planning new exhibits. And the zoo, he says, is motivated to eliminate wasted energy. Propane can be found on-site also fueling tankless water heaters and generators. On average over the past three years, Thermotane has supplied about 7,500 gallons of propane to the zoo.
"Anything that touches energy needs to be energy efficient," he says. "Propane is extremely efficient."
But getting others to realize that can be a challenge. Robertson says he hears the phrase all too often: I didn't know propane could do that. He hopes the work at the zoo will translate elsewhere.
"A lot of education going on," says Robertson, whose company helps to reciprocate the educational process by linking on its website to the Central Florida Zoological Society.
The zoo, which is located about 23 miles northeast of Orlando, Florida, is home to more than 350 animals representing 100 species.
Thermotane Propane
Year founded // 1947
Headquarters // Sanford, Florida
Owner // Chandler Robertson, third-generation majority owner of Thermotane Propane, following in the footsteps of his father and grandfather. "The leadership from my father to take care of people and to be a man of your word is powerful in my life. He learned that from my grandfather," Robertson says. "That's a big driving factor in my life. They had a reputation that I take very seriously."
Annual gallon sales // About 1.5 million
Customers // About 4,600
Employees // 24
Fleet // 7 service trucks, 6 bobtails, 1 transport
Brian Richesson is the editor in chief of LP Gas Magazine. Contact him at brichesson@northcoastmedia.net or 216-706-3748.