2022 LP Gas Rising Leader: Chandler Robertson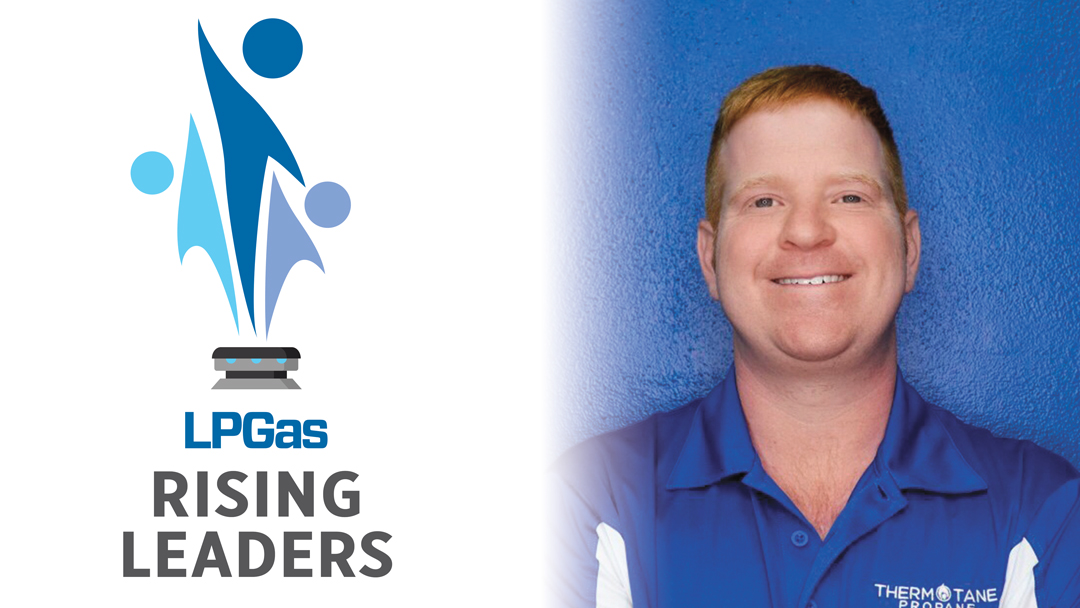 The essentials: Age 35; president of Thermotane Propane in Sanford, Florida
Years in the propane industry: 15
How did you get your start in the propane industry? Painting propane tanks as a teenager during the summers to earn a few dollars and digging trenches and tanks by hand in my high school years.
What is your vision for growing your company, and how can you achieve that vision? Through the sale and installation of tankless water heaters, fireplaces and generators. Each appliance has a specific selling point, and it is my job to communicate to the different, potential customer bases on why they should purchase the propane system and why they should choose Thermotane. If our story is clear through the sales staff, advertising and marketing materials, all working together as one, and the customer experience is the priority focus, customer acquisition costs will be lower and organic growth will increase in the immediate future.
How can the propane industry prosper in the coming years? By focusing on skilled labor. Every state that has a propane association should adopt the priority of having a skilled labor school. Skilled labor is hard to come by, and industry-specific workforces continues to deplete. It is our duty as an industry to train these individuals for free and sell our industry at the beginning of young careers. The propane industry workforce is not threatened by technology, promotes within constantly, and the size of companies to work for differs from very small private to large corporations. "If you build it, they will come."
What does your generation offer to the propane industry that previous generations did not? Technology. Every aspect of business should be looking into the newest technologies and software available. The old phrase of "If it's not broken, don't fix it" is not relevant anymore. My generation should be constantly looking [for] ways to improve all aspects of business.
What specific technologies are you using (or plan to use) to support business operations? Propane-specific software, monitors and driver logistics. We will be looking into monthly meter billing capabilities in [the second quarter] of 2022.
What propane industry associations are you involved with at the state and/or national level? We are involved in the Florida Propane Gas Association, with my father serving as president a few years back.
Is there anything else you'd like to tell us about yourself, your company and/or the propane industry? I am the chairman of the board of the Central Florida Zoo. In that role, I enjoy the numerous opportunities to share and educate people on how propane synergizes with all of the conservation efforts locally and beyond.
Brian Richesson is the editor in chief of LP Gas Magazine. Contact him at brichesson@northcoastmedia.net or 216-706-3748.