2023 LP Gas Rising Leader: Donna Howay-Germond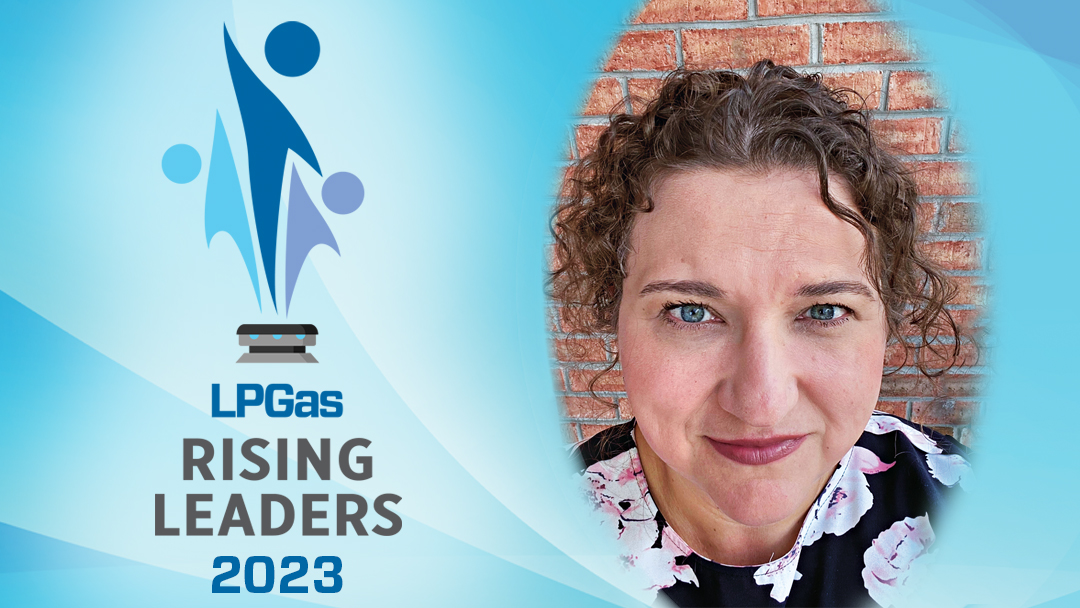 Job title: Director, supply chain management at Paraco Gas in Rye Brook, New York
Years in the propane industry: 18
How did you get your start in the propane industry?
I started with Paraco as a part-time customer service and showroom sales associate while in college, and over the years I have worked my way up in the company. I spent 13 years with various operations positions and the last five within the purchasing and supply chain realm.
How do you help lead your company in your current role?
I am tasked to create, oversee and meet the budgets for liquid supply, asset purchases and resale material purchases for the entire company. My role includes the development and execution of company-forward improvement plans, administration of company standards, development of managers and continuous support of multiple company departments. Myself and my team provide strategic cross-functional collaboration with the sales, finance and operations teams. We work to identify the most efficient and cost-effective methods to move inventory throughout the company while building stronger vendor and supplier relationships. In addition, we play a critical role in strategic acquisition activity to include integration planning, due diligence and other related matters.
What change would you like to see to the propane industry to ensure its success?
We need communication and teamwork to educate the consumer and the legislators through a united front. We need to educate the next generation on the way propane does and can play a part in the clean energy initiatives. We also need to think outside of the box and continue to welcome change through things such as automation, renewable energy and the expanded use of propane.
What does your generation offer to the propane industry that previous generations did not?
My generation is welcome to change and embraces technology. We understand that what once worked won't always work. We want better for our children like our parents wanted for us. We challenge the norms and, honestly, we can be a little relentless. I know myself that I want to know the "whys" of something before just doing it. As much as my generation was pushed into college versus going straight into the workforce, I think it has helped in the "need" or "thirst" for knowledge that many of us have. The good thing is that most of that knowledge is not learned in a classroom but in everyday real life, as long as you are open to it.
What specific technologies are you using (or plan to use) to support business operations?
We are leveraging software that will allow the customer "immediate gratification" that they have come to need. Self-service items that allow the consumer to conduct business at any hour and from anywhere. We are utilizing text messaging, emails and instant billing to reduce the lag times, as well as utilizing software to increase delivery efficiencies with such things as tank monitoring or route management.
What propane industry associations are you involved with at the state and/or national level?
I either currently or have participated in PGANE, Women in Energy, NYPGA, NPGA and Women in Propane. I will be co-vice chairing on the PGANE Supply and Logistics Committee in the spring and attending several other committee meetings on the local and national levels throughout the year.
Is there anything else you'd like to tell us about yourself, your company and/or the propane industry?
Paraco Gas is the largest family-owned propane company in the Northeast. In my tenure, I have experienced the advantages and occasional disadvantages of working for a family-owned company. I find that we operate very much like I believe the industry does. You have your healthy competition and disagreements, but when push comes to shove you have each other's backs. You rally together for a common goal, and you are able to create positive action [and] change. I have found that networking is extremely powerful within the industry, and although there may be a good or service that we can't necessarily use, the information will be passed from person to person in order to help a business succeed.
Logo: incomible/musri/iStock / Getty Images Plus/Getty Images