2018 LP Gas Rising Leaders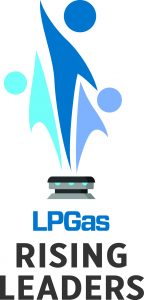 Last year, LP Gas magazine launched its annual Rising Leaders initiative in an effort to recognize the propane industry's next generation of leaders and share their visions for business success and the future.
This year, we have selected nine individuals to add to the growing list of young people making an impact on the industry. The group here consists of leaders within their respective companies, as well as members of national and state organizations. They represent the bright future of the propane industry.
These individuals are not afraid to embrace change and to think outside of the box, whether that means they're seeking new propane applications or implementing new technologies that make their operations more efficient.
Whether they inherited the family business or stumbled into the propane industry by chance, all of the Rising Leaders have a pride and passion for the propane industry that shapes their outlook on the future.
This year, in collaboration with the Propane Education & Research Council, our sole partner in this effort, we proudly present the 2018 group of LP Gas Rising Leaders and present our Q&A's with them. Their responses have been edited for length.
---
Would you like to nominate a Rising Leader for recognition in a future edition of LP Gas magazine? Email Editor-in-Chief Brian Richesson at brichesson@northcoastmedia.net or fill out our Rising Leaders nomination form.
Clara Richter was a managing editor at LP Gas magazine.