2023 LP Gas Rising Leaders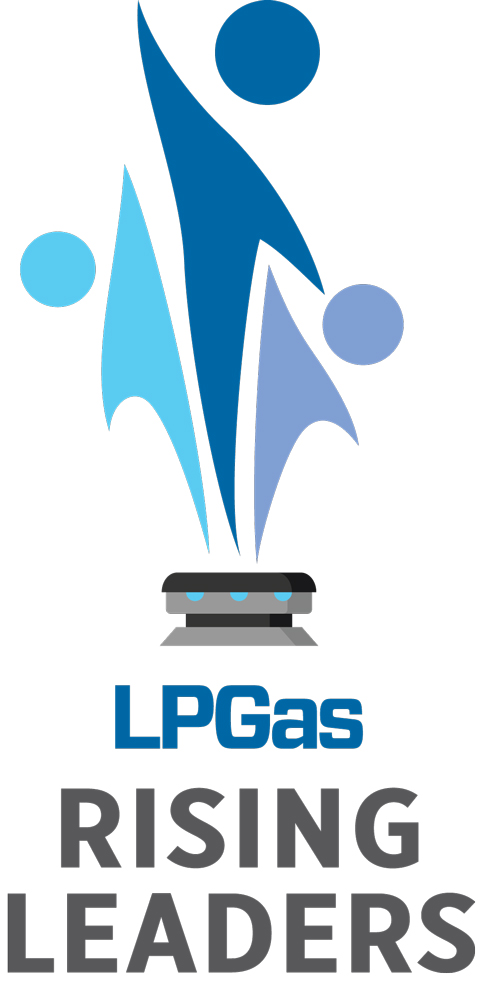 This year's LP Gas Rising Leaders aren't exactly new to the propane industry. All but one of the six leaders have worked in the industry for more than a decade, so they've had time to learn the trade and develop their skills.
2023 Rising Leaders
Marci Ballard, Christensen Inc.
Lindie Honsberger, Foster Fuels
Donna Howay-Germond, Paraco Gas
Michael Salansky, Stuck Enterprises
Jeremy Schrempp, Performance Oil
Frank Stapp, Oklahoma Liquefied Gas Co.
After LP Gas reviewed the information submitted during the nomination period and learned more about the Rising Leaders during our question-and-answer process, their skills became evident to us. Especially evident is the passion these individuals have for their careers, colleagues, communities and customers.
It's difficult to ignore the facts about this year's Rising Leaders and how others in the industry view them. For example:
⦁ Marci Ballard, who recently transitioned from general manager at Christensen Inc. to director of integration, is "a force to be reckoned within the propane industry." Her nomination also describes her as a lifelong learner who is passionate about propane and people, serving as a mentor to other young leaders within the Richland, Washington, company and the community. Read her full profile here.
⦁ Lindie Honsberger, vice president of propane services at Foster Fuels in Brookneal, Virginia, "continually strives to look at technology and innovation to streamline efficacies within our propane division," a company leader states in the nomination. She's been on the fast track since joining the company (and industry) in 2018. Read her full profile here.
⦁ Donna Howay-Germond, director of supply chain management at Paraco Gas in Rye Brook, New York, received the Pat Armentano Legacy Award, the company's highest honor. "Sincerely caring and thoughtful, it is in Donna's nature to provide mentorship, act dependably and loyally, and immerse herself in her job and the community," her nomination states. Read her full profile here.
⦁ Michael Salansky, controller at Stuck Enterprises in Waynesburg, Pennsylvania, drew the attention of the Pennsylvania Propane Gas Association. The association calls him "the epitome of an LP Gas Rising Leader," always prepared to assume a leadership role. Read his full profile here.
⦁ Jeremy Schrempp impressed his boss so much that he received part ownership of Performance Oil in Aberdeen, South Dakota. Schrempp initiated company growth "with minimal guidance and hard work." Simply put in the nomination, the business wouldn't be where it is without him. Read his full profile here.
⦁ Frank Stapp, manager at Oklahoma Liquefied Gas Co. in Seminole, Oklahoma, has shown his versatility after starting out as a diesel technician. After years of undertaking numerous roles, from delivery, service, maintenance and alternative fuel conversions, he's stepped into a managerial role, with his hands now in financials and budgets. Read his full profile here.
LP Gas launched the Rising Leaders initiative in 2017 to honor and recognize the young leaders working in the propane industry and give them a platform to share their ideas. The six named this year bring the total list of Rising Leaders to 50. View the entire list here.
---
Nominate a future Rising Leader
Would you like to nominate a Rising Leader for recognition in a future edition of LP Gas? Email Editor in Chief Brian Richesson at brichesson@northcoastmedia.net or fill out our Rising Leaders nomination form. Rising Leaders must be 39 years old or younger during the nomination period, which runs from Jan. 1 to Oct. 31. LP Gas honors the industry's Rising Leaders annually in its February issue.
Logo: incomible/musri/iStock / Getty Images Plus/Getty Images
Brian Richesson is the editor in chief of LP Gas Magazine. Contact him at brichesson@northcoastmedia.net or 216-706-3748.