2020 LP Gas Rising Leaders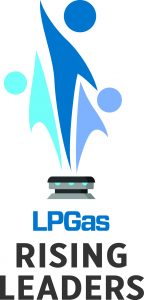 Now in its fourth year, the LP Gas Rising Leaders initiative aims to recognize the bright, young leaders working in the propane industry today.
As the industry continues to place an emphasis on workforce development to solidify its future in the competitive fields of employment and energy, the Rising Leaders initiative helps bring to the forefront the youthful individuals working in key positions of their propane companies.
Propane is ripe with opportunity for those entering the workforce, and the Rising Leaders effort also highlights, through the stories of how these individuals entered and advanced within the industry, the career opportunities available in the LPG sector.
This year, LP Gas welcomes four more propane industry employees who represent that foundation for the future. Their selection brings to 34 the number of Rising Leaders that LP Gas has spotlighted since the initiative launched in 2017.
We're proud to announce this year's group of Rising Leaders, who were nominated by their peers in the propane industry. They are Ann Jorgensen of Prism Propane Services of Ohio in North Baltimore, Ohio; Scott Manley II of AmeriGas Propane in Oxford, Mississippi; Adam Moosbrugger of Superior Plus Propane in Rochester, New York; and Phillip Scheel of Tumbleweed Propane in Thermopolis, Wyoming.
On the pages below, you will read about these Rising Leaders and how they got their start in the propane industry; their perspectives on the industry; their ideas for business success; and their thoughts on the industry's future.
We're excited to present this year's LP Gas Rising Leaders:
---
Would you like to nominate a Rising Leader for recognition in a future edition of LP Gas? Email Editor in Chief Brian Richesson at brichesson@northcoastmedia.net or fill out our Rising Leaders nomination form.
*Featured image: iStock.com/Kerkez
*Logo: incomible/musri/iStock/Getty Images