2023 LP Gas Rising Leader: Jeremy Schrempp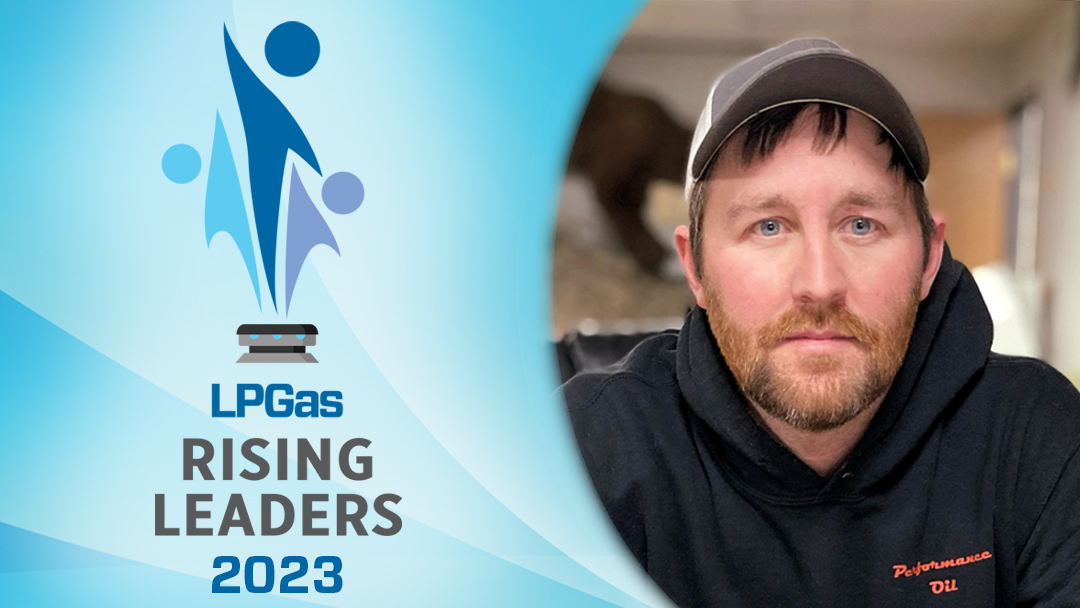 Job title: Owner/manager of Performance Oil in Aberdeen, South Dakota
Years in the propane industry: 10
How did you get your start in the propane industry?
At the time, we had a small oil company we had started a few years prior and felt the need to provide a little competition in the propane market. My partner, Jon Swenson, also had an ag chemical business, and we thought maybe that would help us get a customer basis started. Neither one of us knew anything about propane, so I began studying and attending training classes, while he lined up the equipment and tanks. Once I became certified, I hit the ground running, doing deliveries during the day and bookwork at night. After a few years, it began to really take off. We currently service over 1,100 customers and are growing daily.
How do you help lead your company in your current role?
Leadership in every form, whether it's dealing with an angry customer or holding someone accountable. The way you handle those situations will reflect on how your employees will also handle those same situations. I believe that is the most important part. I would never ask my guys to do anything I would not do or have not done. And I have always believed in working beside them, not above them, also providing the training and tools they need to be successful. I currently do the marketing and oversee the operation. I am fortunate enough to have guys step up within the company and take over departments to ensure the customer gets the best service possible.
What change would you like to see to the propane industry to ensure its success?
I would like to see the motor fuel side grow. Here in the Midwest, there are not many options for filling stations to support it. I feel there would be a lot of propane suppliers willing to invest in it if there was help there for them to get the word out and make people aware it is a great option.
What does your generation offer to the propane industry that previous generations did not?
Options. Whether it is a new style heater, size of propane tank, way to transport tanks, tools or ways to monitor the propane levels, there are several ways to do a single job. The installations are getting easier, the testing equipment is higher tech. All of this should lead to a more efficient business as well as interest in propane from a consumer standpoint.
What specific technologies are you using (or plan to use) to support business operations?
We are currently using tank monitors and simple spreadsheets to help plan our routes. Tank monitors are a wonderful tool and take away a lot of guessing and really allow the customer peace of mind. With all the added technology and apps, it's easy to get away from the direct customer relationship. A simple phone call or driver simply stopping to check on a tank while driving by will continue to grow our operation.
What propane industry associations are you involved with at the state and/or national level?
South Dakota Petroleum Marketers
Is there anything else you'd like to tell us about yourself, your company and/or the propane industry?
When I am not working, chances are I am chasing kids around at sporting events or hanging out with my awesome, loving wife, who pushes me through long hours and stressful days. Propane is only one side of our business here at Performance Oil. We are also a large fuel and gas distributor, bulk oil, DEF supplier across the Dakotas. With two locations and top-notch employees, we look forward to growing and servicing the area for years to come. The propane industry is headed in the right direction and will continue to evolve in the cleanest, safest energy to fuel homes and industries for years.
Logo: incomible/musri/iStock / Getty Images Plus/Getty Images