2023 LP Gas Rising Leader: Lindie Honsberger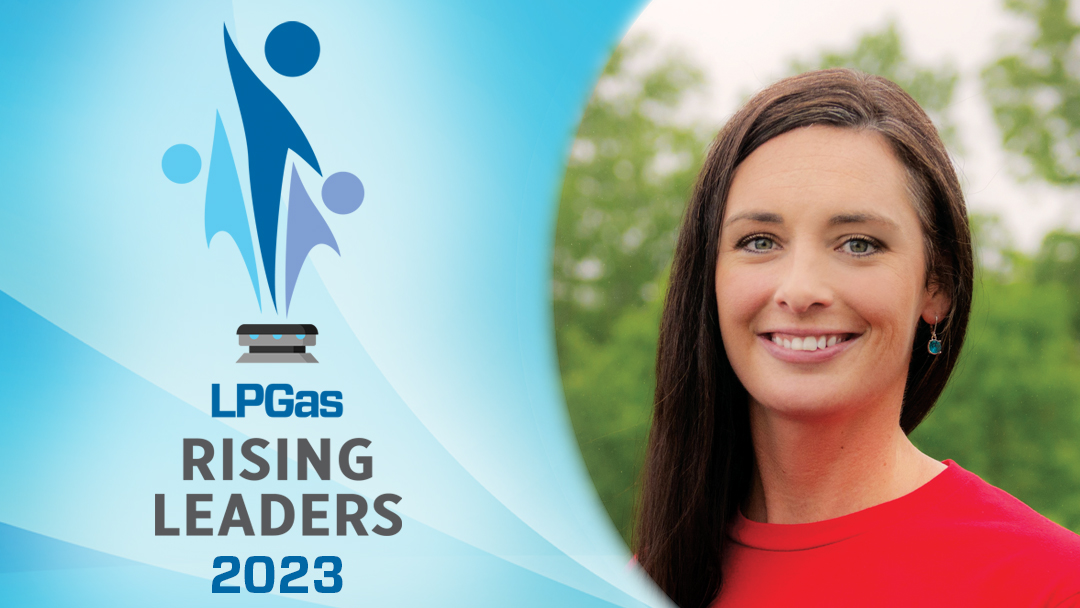 Job title: Vice president of propane services at Foster Fuels in Brookneal, Virginia
Years in the propane industry: 5
How did you get your start in the propane industry?
I learned about Foster Fuels when I was driving back from a training for another company and happened to drive past the headquarters. The grounds and the facility were impressive. After reading about it online, I knew it was a company I would like to work for. I applied for a sales position and, with a little bit of faith from those who interviewed me, began my career. They took a chance on me when I had no idea what propane was. I was fortunate enough to have a great team to help teach me the industry.
How do you help lead your company in your current role?
I lead the company by fostering an environment of collaboration, safety consciousness, continued education and dedication to our customers. I empower my team to make decisions and stand behind them. Most importantly, I listen to my team and take action. I'm also told that one of my strengths is problem-solving.
What change would you like to see to the propane industry to ensure its success?
I would like to see more formal hands-on training institutions for the trade. It is becoming harder to find people who are willing to commit the time needed to work toward a master license. Careers in the propane industry ensure advancement opportunities, job security and personal satisfaction.
What does your generation offer to the propane industry that previous generations did not?
This generation is revolutionizing work culture and pushing for change in the industry. From technology to work-life balance, we look outside of the box. We are leveraging technologies available to improve processes, become more efficient, provide our customers with a better experience and remain compliant.
What specific technologies are you using (or plan to use) to support business operations?
We are entering into our seventh year using Cargas Energy software. This software has allowed us to shift from an analog to a digital process of handling delivery tickets and work orders with tablets in the field. We have installed over 3,000 tank monitors and will continue to use this technology to improve delivery efficiency. We have also installed Samsara cameras in all of our bobtails and service trucks to promote a culture of safety and protect our drivers. In 2023, we plan to implement a CRM software to improve communication and better serve our customers.
What propane industry associations are you involved with at the state and/or national level?
Virginia Propane Gas Association and National Propane Gas Association
Is there anything else you'd like to tell us about yourself, your company and/or the propane industry?
I truly enjoy coming to work every day. I am thankful to work for such a great family-oriented company and to have an amazing team that works together to provide excellent service to our customers. The industry as a whole has been very welcoming, and I am grateful to have met so many wonderful people.
Logo: incomible/musri/iStock / Getty Images Plus/Getty Images