2023 LP Gas Rising Leader: Michael Salansky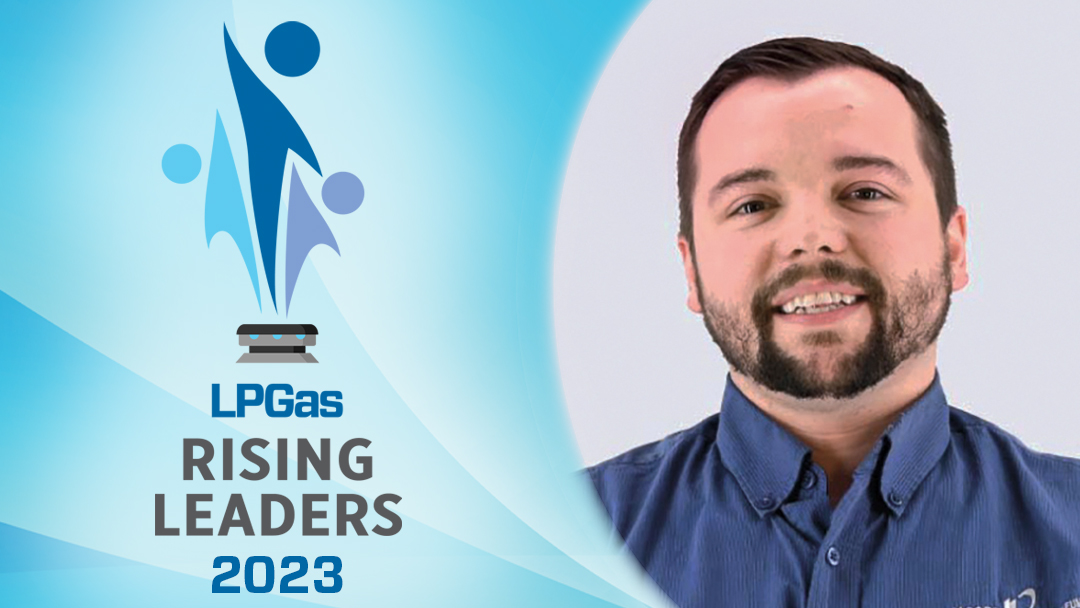 Job title: Controller at Stuck Enterprises in Waynesburg, Pennsylvania
Years in the propane industry: 11
How did you get your start in the propane industry?
I started with the company in December 2011. At that time, we had a fuel distribution business. One of the first projects I was tasked with was to help determine if we should expand our product offerings to propane as well. I still remember the countless hours putting together financial projections and developing our first marketing plan to determine if we were going to install a 30,000-gallon storage tank. We installed the tank in the fall of 2012 and have continued to grow the business since then. We currently have 300,000 gallons of propane storage between Pennsylvania and Maryland.
How do you help lead your company in your current role?
I wear multiple hats. Each day presents new challenges, and I have been able to overcome them and not only make myself a better employee, but I feel I can assist the company in being a better place to work and service customers. I have always enjoyed working with people, and nothing makes me feel better than having an employee or customer compliment the great job we are doing. I really enjoy our company's focus on customer service and making sure all of our customers are taken care of as quickly and fairly as possible.
What change would you like to see to the propane industry to ensure its success?
I am sure we aren't the only company looking to grow and therefore need more employees. It has been a challenge the last few years finding employees. We have visited tech schools and sent our recruiters out to try to find new employees. Our state association has also helped a lot with the website generationextpropane.com. The website has definitely helped raise awareness to our industry, but I feel further assistance is needed for education to prospective employees who don't understand the propane business as much.
What specific technologies are you using (or plan to use) to support business operations?
We have in-truck technology (Android tablets) to assist our drivers in delivering to the correct location and streamline the billing process. We use Cargas Energy for our operations and have seen dramatic operational efficiencies on the propane end of our business. The main monitors we use are Otodata monitors for our customer tanks, and they not only provide delivery efficiencies but also a calming effect on our management team and employees. Just this past Christmas weekend, the temperatures in our area were extremely cold. We took so many calls during and after our standard business hours. Every customer that had a monitor, we could tell them how many days they had left before they needed a delivery. In the past, we would have been running twice the amount of trucks that week, hitting all of the customers based on degree-days. With the monitors, we were able to push a lot of the deliveries to the next week. We ensured none of our automatic customers ran out, and our delivery drivers could spend more time with their family for the holidays.
What propane industry associations are you involved with at the state and/or national level?
I am a board member with the Pennsylvania Propane Gas Association. Our COO is also a board member of the Mid Atlantic Propane Gas Association. Also, our owner is a part of a propane benchmarking group. Our company has taken pride in joining multiple associations over the years.
Is there anything else you'd like to tell us about yourself, your company and/or the propane industry?
We have a great team at Stuck Enterprises and are always looking at ways to improve. I have been very fortunate to be working with the company for more than 11 years and look forward to our growth in the years to come.
Logo: incomible/musri/iStock / Getty Images Plus/Getty Images