Briggs & Stratton offers updated, propane-fueled standby generators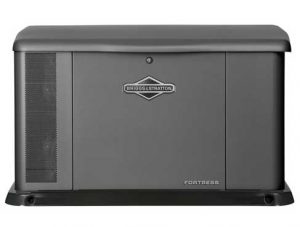 Briggs & Stratton is highlighting the importance of backup power solutions following natural disasters. Standby generators, such as the Briggs & Stratton Fortress, can power a home's high-wattage appliances, such as air conditioning units, stoves and clothes dryers, says the company.
The updated Briggs & Stratton Fortress can be connected to a pre-existing propane line, and automatically turns on when a home's power is interrupted. According to the company, with a new corrosion-resistant aluminum exterior, the Fortress can endure winds up to 175 mph and corrosive elements that coastal regions see when battling hurricanes or tropical storms.
The new aluminum unit is available on the Briggs & Stratton 20-kilowatt and Fortress brand for 20-kilowatt standby generator systems.

Joe McCarthy is a former Associate Editor of LP Gas Magazine.