Cargas Energy hosts virtual summit, discusses future opportunities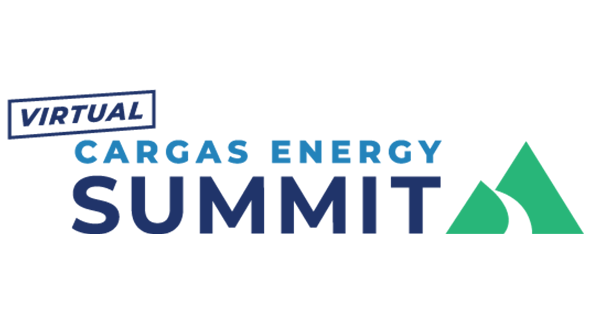 This year's Cargas Energy Summit had record attendance with more than 400 attendees.
For the first time, the annual event was hosted in a virtual format. According to Cargas, a total of 577 people registered for the event, and 426 logged on and participated in at least one session.
This event allows Cargas Energy customers and partners to take part in educational sessions, get insight on upcoming features and connect with one another.
Opportunity in uncertain times
During his keynote presentation, Aaron Cargas, vice president of the company, addressed how fuel dealers might approach the winter season with the current uncertainty brought about by coronavirus in mind.
He shared the stories of Frank Phillips of Phillips Petroleum and Paul Endacott of Philgas Bottled Natural Gas. Phillips and Endacott built the first propane delivery service, offering the comfort and convenience of a city's natural gas pipelines to rural customers, Cargas recounted. Endacott also developed a tank leasing system, according to Cargas. Despite financial pressure during the Great Depression, Endacott doubled down on leasing tanks, which later became the standard in the industry and allowed it to grow.
"It points out to me that there is always some opportunity in uncertain times," says Cargas. "In March, Cargas took a similar pause as we tried to gauge how the pandemic would impact our business. As we talked to you, our customers, about what you were doing, we saw the industry continuing forward and fuel dealers making smart, targeted investments in their businesses."
Company updates
Cargas Energy also provided updates at the summit, including the following:
A new advanced reporting and dashboards module.
A new version of its HVAC service module.
Improvements to the routing functionality and mobile delivery application.
An upcoming POS mobile app and texting capabilities.
Dennis DiSabatino, vice president of the company, says Cargas Energy's investment initiatives have focused on consulting resources for customers, multi-channel support through the launch of online help and live chat, annual upgrades and content production.
While the coronavirus pandemic has affected some segments of the company, Cargas Energy says it continues to see year-over-year growth and remains optimistic about the future.
Sarah Peecher was a digital media content producer at LP Gas.