CHS, Federation Cooperative to team on propane terminal project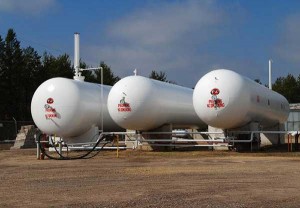 CHS has signed a long-term agreement with Federation Cooperative of Black River Falls, Wis., to build a propane terminal in Hixton, Wis., that Federation Cooperative will manage and operate.
"This agreement is part of an estimated $24 million investment previously announced by CHS to expand propane service in the region affected by the Cochin reversal project," said Drew Combs, CHS vice president of propane, in a press release. "These investments will also help position our customers for future growth."
Wisconsin Gov. Scott Walker praised the project in the press release, saying the terminal will help ensure the health and safety of people in Wisconsin, Minnesota and Iowa.
Project officials expect the new terminal, served by the CN railroad, to be completed by the fall. It will have 360,000 gallons of storage tanks with the ability to offload six railcars every 4.5 hours and two truck-loading bays capable of loading six trucks per hour. To view an animated video showing the planned propane site, visit Hixton propane terminal.
CHS will access and distribute propane through the new terminal to serve existing and new customers in Wisconsin, Minnesota and Iowa.
Photo: CHS