Composite cylinders significantly lighter than steel tanks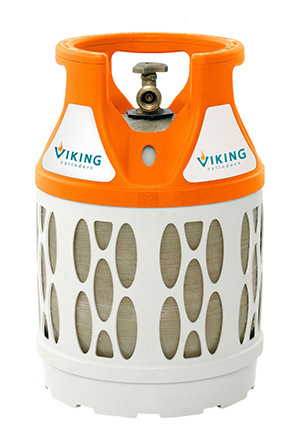 Hexagon Ragasco's Viking Cylinders are available in multiple sizes for both lifestyle and commercial applications. According to the company, Viking Cylinders are more than 50 percent lighter than a steel propane tank. Also, the use of composite material makes the cylinders translucent, giving users the ability to see the liquid propane level.
For more information, visit www.vikingcylinders.com.