Electronic platform at core of gas monitor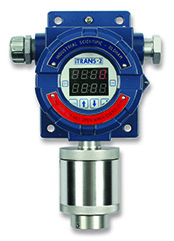 Oldham's iTrans 2 fixed gas monitor for the detection of explosive gases, toxic gases or oxygen employs an electronics platform to provide one or two points of detection from a single head. When in RS485 bus configuration, one iTrans 2 system is capable of accommodating more than 200 transmitters. Also, one system can monitor any combination of gases for a specific environment, the company says. iTrans2 includes automatic sensor recognition, an access security code, programmable relays and an explosion-proof aluminum or stainless steel housing.
For more information, visit www.oldhamgas.com.