Katech Engineering to lead LPG fuel injection project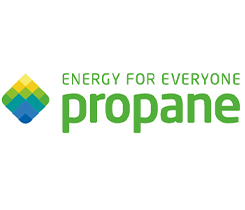 The Propane Education & Research Council (PERC) has selected Katech Engineering, a subsidiary of Enginuity Power Systems, to lead a $785,000 fuel injection project.
According to an announcement by Enginuity Power Systems, Katech will work to develop, design and test direct liquid propane gas (LPG) fuel injection systems for medium-duty commercial trucks and a multitude of potential light-duty applications. It will provide medium-duty fleets with a cost-efficient alternative to traditional "diesel-to-LPG" engine conversions.
The new LPG injection system will drive the commercialization of Enginuity's propane-based micro-combined heat and power (mCHP) products, including its upcoming E | ONE product.
The E | ONE product is a 6,600-cubic-centimeter engine platform that can produce 250 kilowatts (kW) of electricity in a standby electric generation configuration, and the direct fuel injection technology will be applicable in the 5 kW to 250 kW range.
"This opportunity will open a very large new market to Enginuity's Katech subsidiary and will also enable us to accelerate Enginuity's E | ONE mCHP commercialization program," says Vince Meyers, Enginuity's executive vice president of operations.
For the project, Katech will receive $654,850 and will provide 20 percent of the $785,000 contract. The new fuel injection technology will enable Katech to target the medium-duty engine vehicle market, which is valued at about $1.6 billion. This 250-kW system will also be ideal for the agricultural greenhouse mCHP market, as well as other small commercial and industrial mCHP and standby generation applications.
Danielle Pesta is a digital editor for North Coast Media, the parent company of LP Gas. She can be reached at dpesta@northcoastmedia.net.