LPG Spotlight: Pinnacle Propane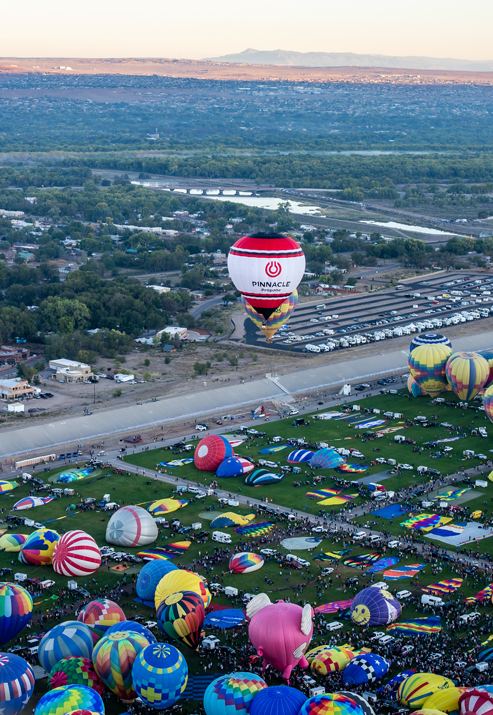 Every year, Albuquerque, New Mexico, hosts an international party in the sky with the help of Pinnacle Propane.
Serving as the sole propane provider for the annual Albuquerque International Balloon Fiesta, the team at Pinnacle is responsible for the smooth setup and safe filling of the event's balloons and vendors.
According to Mike Blaisure, district manager for Pinnacle Propane in New Mexico, it takes Pinnacle three weeks to set up for the event and to receive inspections from New Mexico's LP division.
"Our responsibility is to make sure that we get the manifold system set up correctly to provide the balloons with propane in a very safe and secure manner," he says.
To prepare and set up for the event, Blaisure works alongside the other New Mexico district manager, Chris Olson, and about eight service technicians from around the area.
Two large transports provide propane for the 10-day event. Last year, Pinnacle sold 95,000 gallons between the refilling station and the vendors.
"It's like pulling up to a gas station where they pull their balloons up and their baskets up, and then they can fuel them right there," Blaisure says. "We can fuel about 50 balloons at a time."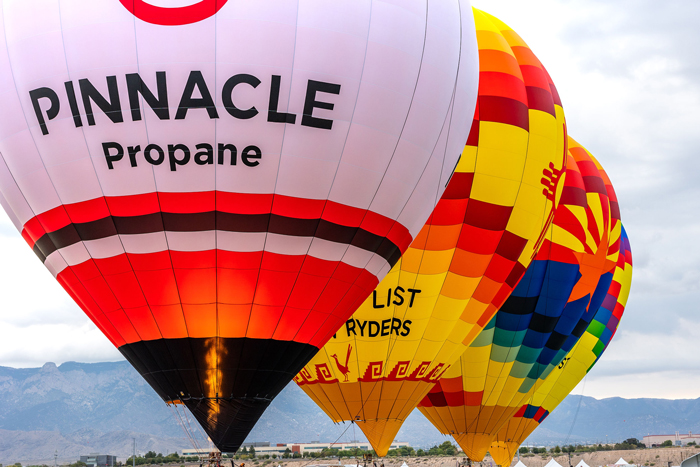 Considered one of the largest hot air balloon events in the world, the International Balloon Fiesta draws more than 800,000 attendees from locations all over.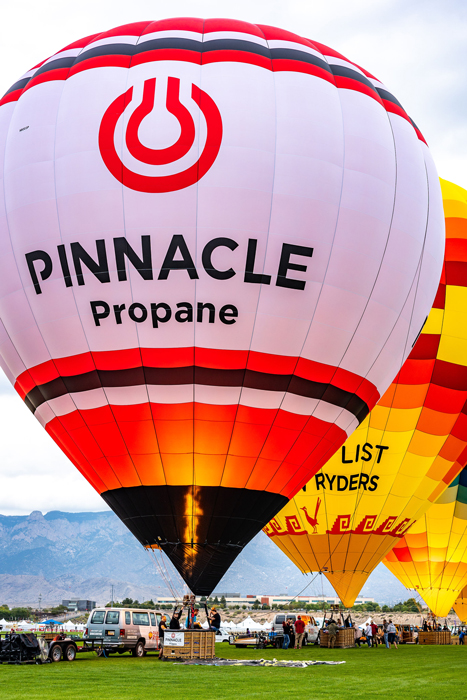 "A lot of these balloons are from other countries. It's kind of neat to talk to people from France, Brazil, Belgium, England and all different kinds of locations, that come in to fly at the International Balloon Fiesta here in Albuquerque," Blaisure says.
Exposure at the event has connected Pinnacle with new customers.
"People see us out there working hard with others in the community," Blaisure explains. "And we do get new accounts. And sometimes we get an account that's in another state, in other locations where we sell propane.
"And so people get to see, hey, we're here, we're there, we're everywhere."
Although the Fiesta is an annual celebration, filling balloons is a daily event for the company. Blaisure says Pinnacle has formed strong relationships with local balloon companies that rely on propane service throughout the year.
"They actually come to our plant and fill up every day, so we've built a great relationship and we've flown with them over the years several different times," he says.
The Albuquerque International Balloon Fiesta has graced the skies of New Mexico annually for more than 50 years. An event that started with only 13 hot air balloons now features an upward of 600 balloons. This year's Fiesta will be held Oct. 7-15.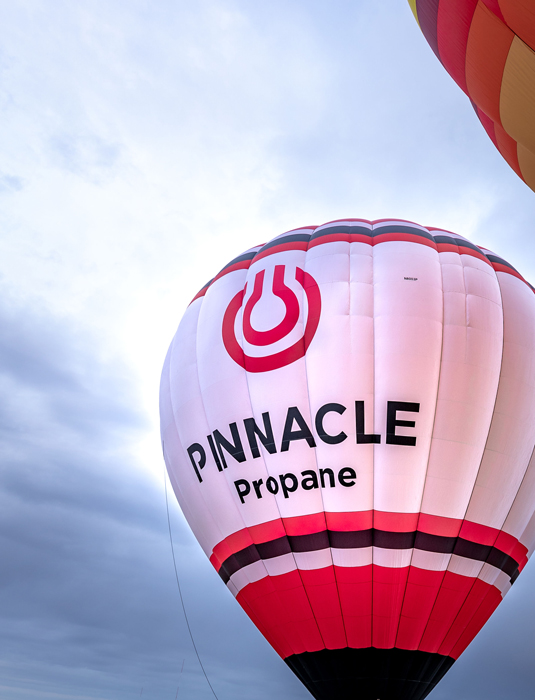 Pinnacle has nearly a dozen staff members who participate in the Fiesta, making sure the propane fills are made properly and safely every time. The on-site team has included drivers, service technicians, managers, area directors, as well as Pinnacle CEO Gino Vansteenhuyse.
"Pinnacle Propane is very much a part of the community," Blaisure says. "Our people live within the communities, and we love to be supportive of the activities and things that are going on in the community. It's very important."
Company profile: Pinnacle Propane
Year founded // 2010
Location // Irving, Texas
Owner // SHV energy
Bobtails // 206
Employees // 400
Annual propane gallons // 57 million
All photos courtesy of Pinnacle Propane
Danielle Pesta is the senior digital media manager for North Coast Media, the parent company of LP Gas. She can be reached at dpesta@northcoastmedia.net.