NGL Energy Partners to sell certain retail operations to DCC LPG
NGL Energy Partners entered into a definitive agreement with DCC LPG, a division of DCC plc, to sell a portion of NGL's retail propane business for $200 million, according to the company.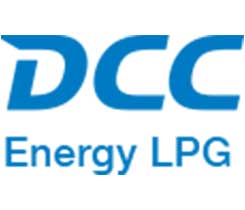 According to the details of the transaction, NGL will retain the business and all generated profits through March 31, 2018. The retail propane business subject to the transaction is composed of NGL's operations across 10 states in the mid-continent and western portions of the United States, including its flagship Hicksgas Propane business in Illinois and Indiana, along with Pacer Propane, Propane Central and a number of smaller, local brands.
"We are very excited to enter a new chapter of our business with DCC and build on the success we've had prior to and since merging with NGL," Shawn Coady, NGL's president of retail, says. "DCC's extensive experience in retail propane across multiple international markets, their desire to retain all of our employees, and their vision for growth in the U.S. provides a compelling opportunity for the collective team."
Coady will join DCC in a management role.
"I believe this is a very positive transaction for both NGL and DCC. Shawn Coady and his team have built a tremendous business, providing DCC with a highly respected, experienced management team and a turnkey platform through which to build their U.S. retail propane operations," says Mike Krimbill, CEO of NGL.
Krimbill says the transaction provides a $20 million deposit on announcement that can be deployed toward debt repayment. The remaining $180 million in cash proceeds, combined with the retained cash flows from the business generated through this heating season, provide significant cash for leverage reduction and allow DCC to maintain its earnings targets for the fiscal year, according to Krimbill.
NGL's Liquids Logistics operating segment will provide propane supply to DCC along with numerous other propane retailers throughout the United States. NGL will retain its retail propane businesses located in the northeastern, mid-Atlantic and southeastern sections of the United States, where the company expects to continue to grow its footprint through conversions from other fuels, population growth and accretive acquisitions.
In 2016, NGL sold more than 170 million retail gallons and ranked sixth in the LP Gas magazine 2017 retailer rankings.

Joe McCarthy was an associate editor at LP Gas Magazine.