Propane industry mentoring program available to all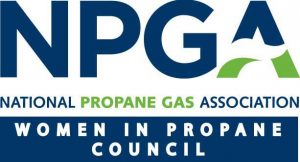 CFO asks CEO, "What happens if we invest in developing our people and then they leave us?" CEO responds, "What happens if we don't and they stay?"
I consider this Peter Baeklund quote as I strive for success in our family business. I realize that our business is nothing more than the collective efforts of the people I work with. If I want to make our business better, I need to invest in our people. They will get the job done.
Harvard's John Kotter reported that organizations that invest in a culture of personal and professional development, among other factors, can outperform the competition by 500 percent or more. That's an impressive ROI.
In the propane industry, we are fortunate to make a living by delivering our energy-efficient fuel. We may also enrich our lives by giving to our future leaders – the men and women who are diligently working at their jobs, looking ahead to tackle greater challenges and to one day soon lead our organizations.
Mentoring can play a vital role in professional development and loyalty. Forbes reports that "Millennials planning to stay with their employer for more than five years are twice as likely to have a mentor (68 percent) than not (32 percent)." According to Adweek, "Experts agree that for the long-term well-being of the [company], mentoring is essential. [Companies] need to embrace initiatives that offer young professionals attractive opportunities to learn and grow."
It's time we all select employees and enroll them in our industry's nationwide mentoring program. It is time to provide them with the advantage of being mentored. You know who they are – those who demonstrate promise and stand to gain from personalized mentoring from a volunteer industry veteran. Or perhaps you're ready to have a mentor – ask your employer about joining the program.
A six-month course in the Knowledge Exchange begins in May and we are currently accepting mentees. Training for mentors and mentees occurs in April via webinar. Learn about the Knowledge Exchange, the mentoring network open to all men and women in our industry. Encourage someone else to join. Become a mentor yourself. Invest in the program. This is for all of us.
Contact us at WIP@npga.org or visit our website at npga.org/WIP.