Propane Personality: Armistead Mauck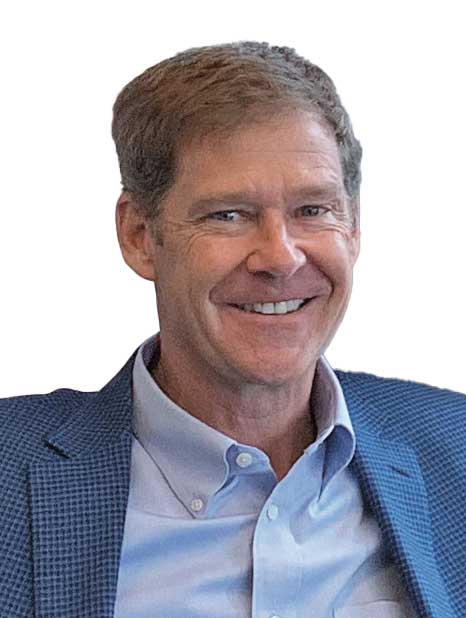 Armistead Mauck
Vice President, Owner, Cherry Energy
Education
Hampden-Sydney College
Bachelor of Arts, Math and Economics
Class of 1986
Work Experience
1995-Present
Cherry Energy
Vice President, Owner
What opportunities and challenges do you see for Cherry Energy in 2021?
Cherry Energy, founded in 1928, is based in Kinston, North Carolina, and provides propane to eastern North Carolina.
"For our little company, our biggest challenge is a gradual degradation of agricultural gallons. The first big hit was the tobacco market. We put a tremendous amount of gallons out there to dry and cure tobacco, and that's virtually gone. Most recently, a large customer that is producing hogs for processing has announced that there's no money in that for them. The competition's too intense. They're shutting down their operations, so those gallons are in transition.
"The opportunity is what solutions we have for the consumer market. The other big one is outdoor living. We're getting a tremendous amount of calls for people who want fire pits and outdoor heaters. So we need to begin to look at our fuel like the consumer looks at electricity, where you have outlets and you can plug appliances in. With quick disconnects in your backyard, you can plug in your grill, a stew cook, a patio heater or a portable fire pit, and, all of a sudden, the consumer's saying, 'I didn't even realize you could do all that,' and they create a whole new living space in their home."
Technology developments at Cherry Energy
"We have two big technology pushes. The first one is automating our service department. We're moving from manually prepared service work orders to tablet-based work orders, being able to access our inventories and dispatch electronically. The second technology project that we've been working on is implementation of CRM (customer relationship management). The world is going – especially with COVID-19 – to their PC or mobile device to find the services and products they want. So our objective was to try to be the first propane company that came up in the markets we serve. We were getting overwhelmed by all the digital inquiries, which were flowing through at that point in time in the form of emails. So that's where the implementation of the CRM has come into play. It's another skill that has to be learned, but it's just amazing to me how much you can do with it."
How are you involved in the industry outside of Cherry Energy?
"For me, it started with our state association, and then I got involved with manufacturers and PERC (the Propane Education & Research Council), and found other marketers who share the same passion, locking arms with them and pursuing solutions, trying to articulate to manufacturers what it's like for us, the people out here trying to make a living. I have thoroughly enjoyed working on these initiatives. The other huge missing link is education, especially in this time when people are trying to understand what their options are and what's green. Here's this fuel that, in the past, was thrown away. Coming from the refined fuel industry, here's a fuel that is a byproduct of what everyone is trying to get to."
Hobbies
"Playing golf and most recently building and spending time in our outdoor living area that is powered by propane. During the COVID-19 lockdown, I had the opportunity to create a space on our back porch at the coast. Included is a cooking area [with a] built-in grill, griddle and burner, and prep counter. Above the prep counter is a TV, and the space is heated with a glass tube propane torch. We spend a tremendous amount of time hanging out in this area."
Carly Bemer (McFadden) was the managing editor at LP Gas magazine.