Propane Personality: Dan Richardson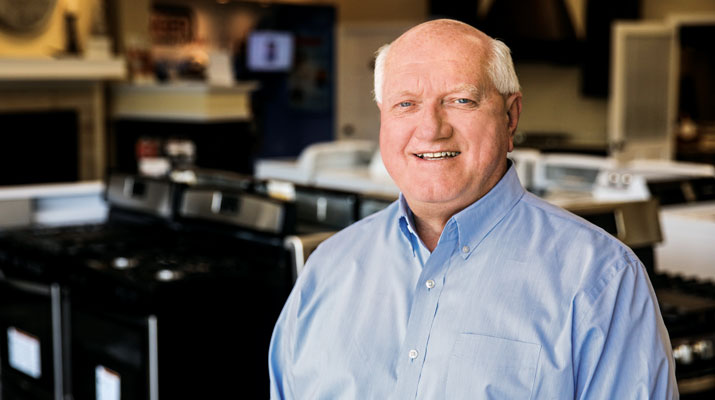 Dan Richardson
President and CEO, Conger LP Gas
EDUCATION
Valdosta State University
Bachelor of Science in Business Administration and Management
Class of 1980
Abraham Baldwin Agricultural College
Associate Degree in Business Administration and Management
Class of 1978
WORK & INDUSTRY EXPERIENCE
October 1998-Present
Conger LP Gas
⦁ President and CEO (2005-Present)
⦁ General Manager (1998-2005)
November 1994-October 1998
Ferrellgas
⦁ District Manager
October 1993-November 1994
Tri-County Gas and Appliances
⦁ District Manager
Daily tasks
Every day varies considerably for Richardson. However, two aspects of his daily tasks rarely change. He generally starts working at 7 a.m. and finishes around 6:30 p.m.
Throughout the day, he may review what's occurring in the propane market or talk to his employees to determine what's happening in the field. And he'll learn how current projects and customer service initiatives are transpiring.
He'll also talk to customers, along with employees at other offices. Additionally, he may discuss Conger LP Gas with prospective employees.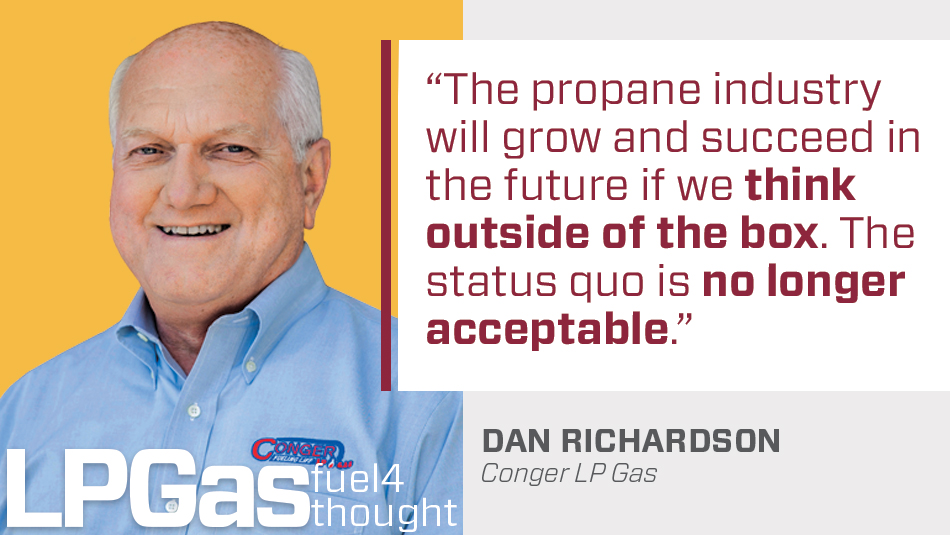 At the same time, he'll often learn about industry activities through the National Propane Gas Association (NPGA), the Propane Education & Research Council (PERC) and the Southeast Propane Alliance (SEPA).
"Mainly, my day is usually consumed by evaluating where we stand as a company, both financially and in terms of growth, concerning the number of customers we serve."
Establishing a culture and direction
"My role at Conger LP Gas includes establishing the company's culture and direction while also overseeing its customer relations. We're very active in the communities we serve, and I always try to be available for customers. Over the years, I've built strong relationships with many of our larger customers."
Leadership involvement
Richardson has been a PERC councilor since 2020 and the NPGA state director for Georgia since 2013. He serves as chairman of the Georgia Advisory Committee and the Georgia Legislative Committee to SEPA. He's also a member of the Tifton Rotary Club in Georgia, chairman of Lifehouse Ministries and deacon at the First Baptist Church of Tifton. Previously, he served as president of the Georgia Propane Gas Association (2014-15) and the Kiwanis Club of Waycross (1986-87).
Future goals
While looking ahead to the future, Conger LP Gas wants to continue to expand its footprint from the 32 counties it presently serves. It's also interested in expanding its usage of propane in homes that are currently all electric and don't have a propane provider.
"We'd be able to do this through our present workforce's continuous development, via training and customer service initiatives. I want our employees to be among the propane industry's best trained and best equipped. Consequently, potential customers will meet them and want to do business with us because of our customer service."
Thinking outside the box
"The propane industry will grow and succeed in the future if we think outside of the box. The status quo is no longer acceptable. We must continue to look for other ways to introduce propane to consumers. And we must view our industry from a consumer's perspective, rather than from an industry standpoint."
Hobbies
Gardening and the University of Georgia football are two passions of Richardson's. Yet, his most significant hobby is spending time with his family, as he and his wife, Vivian, have four married children and nine grandchildren.