Propane Personality: Joy Alafia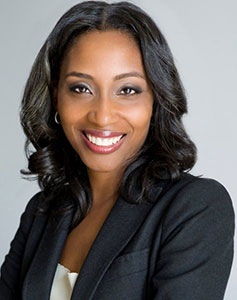 Joy Alafia
President & CEO, Western Propane Gas Association
Education
Pepperdine University
Master of Business Administration
Spelman College
Bachelor of Science, Physics
Work Experience
2014-Present
Western Propane Gas Association (WPGA)
President, CEO
2005-14
California Association of Realtors subsidiary
Director of Business Products
1999-2005
Melles Griot
Product Manager
What are the most important propane-related issues for the West at the moment?
"Our priorities are keenly focused on the role propane plays within a green economy, today and for decades to come. To have that conversation, there's a level of education needed for many regarding life cycle emissions, equity, resiliency and cost-efficacy. To accomplish this, we need data, not only from our industry but from trusted third-party sources. Another priority is to continue to drive innovation, not just for our fuel but the gas equipment, appliance and engine technologies."
---
Renewable propane
"Renewable propane is key to our story of continuing to serve as environmental stewards in California. There is a real value proposition for the sustainable energy solution meeting the needs of many who want to do more and deliver more for our communities. The fuel has been embraced by fleet owners who recognize renewable propane as a real option that delivers on performance, cost, and the environmental bottom line. Carbon market programs or other incentives are incredibly important not just for renewable propane but for all renewable energy solutions."
---
Goals for WPGA
"I often tell people: 'Propane has been around for 100 years, but we are an evolving organization.' I see the innovations happening with our fuel as we discover more ways to reduce the carbon associated with production and use. I also see our members continuing to serve as champions for the industry. They step up in times of need, like during the COVID-19 pandemic or aiding in wildfire recovery response. I hope to build on the strong character of our association in that vein. I see us continuing to lead legislation and regulation for the next generation of the fuel and associated technologies."
---
Hosting digital events and webinars
"Like many, we had to quickly pivot to meet the needs of our members and stakeholders. Digital events provided an avenue to reach an even larger audience and bring them in on discussions about new developments and opportunities for the industry. There was certainly a learning curve, and I'm ready to sell a T-shirt that reads 'Your mic isn't on,' but we've got a good handle on things now. We hosted the first renewable propane conference last fall – which was deemed a success – and are looking for more ways to make these events even more interactive with participants."
---
Hobbies
"Spending time outdoors. During the last year, I've taken the time to find a few choice hiking trails throughout California. I feel very fortunate to be surrounded by scenic trails, from the Redwoods to paths along the coast. In the warmer months, I also began spending more time in our backyard. I've also become a casual bird-watcher. Maybe 'lazy' bird-watcher is a more apt title, as I observe mostly from the comfort of my backyard. I was really proud when I spotted a woodpecker the other day."
Carly Bemer (McFadden) is the managing editor at LP Gas magazine. She can be reached at 216-363-3930 or cbemer@northcoastmedia.net.