Propane Personality: Shannon Watt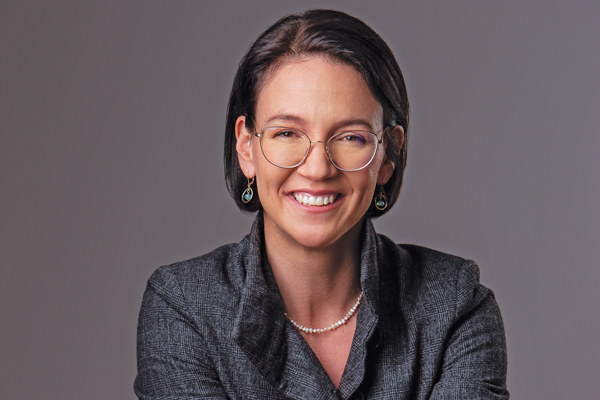 Shannon Watt
President & CEO, Canadian Propane Association 
Education
University of Guelph
Master of Science in Agro-Meteorology
Queen's University
Bachelor of Science in Environmental Life Sciences
Work Experience
2022-Present
Canadian Propane Association
⦁ President & CEO
2020-22
Chemistry Industry Association of Canada
⦁ Vice President of Sustainability
2019-20
⦁ Senior Director of Environmental & Health Policy
2014-20
⦁ Director of Environmental & Health Policy
2011-14
Federation of Canadian Municipalities
⦁ Manager of Policy & Operations
2008-11
⦁ Senior Policy Adviser
2005-08
Canadian Federation of Agriculture
⦁ Director of Environment & Science Policy
2004-05
British Columbia Provincial Government
⦁ Air Quality Meteorologist
2002-03
University of Guelph
⦁ Research Associate
Working as president and CEO of the Canadian Propane Association (CPA)
"I basically have two priorities. The first one is to increase the profile of propane in Canada. There's so many benefits to propane: affordability, versatility. The fact that we can go from coast to coast to coast is something that not any other energy can do, so there's a real advantage to propane in Canada.
"The other piece is: Canada's really talking about net-zero and the low-carbon economy. I believe that propane needs to be part of that story. Propane needs to be a part of that energy mix when we look at the low-carbon economy."
How did your experience at the Chemistry Industry Association of Canada prepare you for your current role at CPA?
"It's been actually a really great foundation in terms of the work that we're doing today, specifically on [the] environment and climate change. Being able to take the work that I did as the vice president of sustainability and translate that here for propane in our discussions around the low-carbon economy has been really instrumental.
"I was also in charge of our health and safety programming. That plays an important role when we talk about propane. In general, my background has always been on the environment. So bringing that forward and making sure that propane is at the table when we start talking about low-carbon propane is really key.
"I actually have a degree in meteorology, so it goes all the way back to my education. Back then, it wasn't assumed that I would have a job when I got out with an environmental degree, [but it] has done nothing but really be helpful throughout my entire career."
Securing propane's place in the future
"No. 1 is we need to be talking to the decision-makers. In Canada, in particular, there is a real push to electrify everything without an understanding that [electrification] doesn't always work in every community. In fact, in many communities, electricity costs might not be affordable, whereas propane continues to be affordable. There's a real option to get propane into every community. We don't have to change our infrastructure.
"Really getting policymakers to understand that propane today can be a solution for tomorrow with very little adjustments."
Hobbies
"I love sports. In the summertime, I play Ultimate Frisbee. In the winter, I ski downhill, cross country. I coach. I play. I get my kids involved in all these things."
Carly Bemer (McFadden) was the managing editor at LP Gas magazine.