Propane Taxi in Atlanta rebrands to Cynch
Propane Taxi, a propane grill tank delivery service, will now operate as Cynch in the Atlanta market.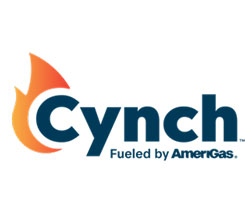 The change comes with a new ordering process and an updated brand look on its website.
"For two years we've been working behind the scenes to create a faster check out and a more modern look with a cooler name," says Jonny Poe, Cynch director. "We're certain our customers will be pleased, and we're excited for them to experience the improvements."
Propane Taxi launched in 2006 to transform the process for exchanging propane grill tanks. In 2018, AmeriGas acquired Propane Taxi and launched the Cynch brand the following year in Philadelphia.
Atlanta and three other cities are the final Propane Taxi markets to be rebranded under the Cynch name.
"We've never been afraid to try new things to enhance the customer experience," says Chris Cook, vice president of marketing, growth and retention for AmeriGas. "We want our customers to have many options to choose from when exchanging their tanks. Cynch is just another convenient way to do that."
Consumers can schedule no-contact propane tank delivery through the company's website.
To schedule a tank exchange or spare tank delivery, customers visit the website, confirm their delivery area and choose a delivery date and location. No subscription is necessary.
Cynch provides customers with AmeriGas propane tanks, but tanks that are not from Cynch can still be exchanged through the service. Customers without an exchange tank can opt to purchase a spare one.
"We know our customers count on us to be there for them. Our new name won't change that," says Lynsey Hiro, Cynch product manager. "Our customers can continue to rely on us to make their propane grill tank exchange as safe and easy as possible."
Cynch serves a growing number of select markets across the country with propane tank delivery for grills, patio heaters, fire tables and generators.
Most recently, Cynch expanded its propane grill tank delivery service to Denver; Chicago; and Charlotte, North Carolina.
Danielle Pesta is a digital editor for North Coast Media, the parent company of LP Gas. She can be reached at dpesta@northcoastmedia.net.