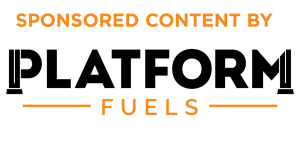 It may be a newer player in the propane game, but by respecting the local legacy, entrepreneurial spirit and long-term success of propane owners and operators while also focusing on the future to help expand and optimize each operationally, Platform Fuels is trying to change the game as well.
Backed by the experience of parent company Platform Capital, the Platform Fuels team brings a unique combination of industry expertise, local knowledge and proven experience in scaling independent propane marketers, both large and small.
Jake Walker, a partner at Platform Capital says, "This combination will allow us to honor the families who have built the brands we acquire by continuing their legacy with future generations of the communities they have so loyally served."
Rooted in History. Ready for the Future. 
To further instill its locally focused, legacy-based philosophy, Platform Fuels has assembled a talented team of true propane veterans. With rural upbringing, real expertise and roots in small-town America, combined with vast experience in turnarounds, private investment and scaling businesses, the Platform Fuels team provides businesses needed resources to which they typically wouldn't have access to.
"Everyone on this team truly knows the propane industry," says Steve Wambold. "We've either grown up in a small town or started on the ground level of the propane business driving trucks, filling tanks, helping in the office – whatever it took to learn the ropes."
"It's a sophisticated, yet small-town philosophy that is evident in every interaction and any conversation we're a part of," says Walker. "Our track record speaks for itself, and we pride ourselves on our personalized 'jeans and boots' approach to how we treat every business owner, each acquisition and everyone we work with."
In today's cold, corporate world, the Platform Fuels philosophy – based on authenticity, integrity, reliability, trustworthiness and transparency – is a refreshing change. It's an approach that resonates with propane owners and operators in rural America and has quickly propelled them to the 11th largest single-state independent propane retailer in the U.S.
"We've seen the impact that so many multi-generational family businesses have made on the community and the connection to their customers," says Walker. "Our goal is to honor that hard work, expand on it and ensure their local legacy lives on."
Continued Success Through Constant Innovation
With its feet planted firmly in Oklahoma and its eyes on emerging markets nationwide, Platform Fuels is singularly focused on the future of the propane industry and working alongside the wonderful community of independent local propane marketers.
How? By making a commitment to every local, long-standing independent propane marketer to further its legacy, spirit and success through Platform Fuels' experience and expanded product offerings, and by evolving each business's tradition of exceptional customer service.
This has been evident in every Platform Fuels acquisition as, operationally, each location in its porfolio has made significant improvements in standardizing processes and procedures, ensuring 'security in service' to all current customers, reengaging latent  community relationships and constantly innovating to enhance the customer experience.
"Our business culture consists of utilizing a platform of multiple local entities to provide an industry distribution advantage for residential customers and commercial businesses," says Bryan Wright. "By staying active in the communities we service, adjusting to the needs of our customers and always looking for ways to make our team and technology better, we're truly focused on the future of each business we acquire while helping move the industry forward as a whole."
From improved safety training for employees to installing smart tank technology for bulk applications to increasing supplier networks to guarantee greater product availability, Platform Fuels is ensuring its staff, services and their special relationship with customers is a top priority.
While its team may be rooted in the past, Platform Fuels' unique blend of "tradition meets technology" means they're also ready for the present and focused on the future. "Legacy means a lot to us too," says Wright. "But frankly, the best way to honor the legacy of local propane owners is to ensure it lasts. And that's exactly what Platform Fuels is here to do."
Header image provided by Platform Fuels
This page was produced by North Coast Media's content marketing staff in collaboration with Platform Fuels. NCM Content Marketing connects marketers to audiences and delivers industry trends, business tips and product information. The LP Gas editorial staff did not create this content.