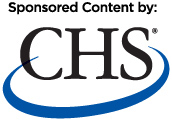 As a propane marketer, you have many options when selecting which wholesale partner to work with. And since your business is only as strong as the supply behind it, it's important to choose a partner who meets your needs and is invested in your success.
Things you'll likely consider are your potential partner's supply points, flexibility in contracting, their strong commitment to safety and additional services they may offer. But have you ever considered why these are important or what you might be missing?
Take this short quiz to test your knowledge about the propane wholesale business and learn more about how the right partner can enhance your operation.
Learn more about the benefits of partnering with CHS Propane by visiting CHS PROPANE INSIGHTS or by calling 1-800-852-8184.
---
Header image provided by CHS
This page was produced by North Coast Media's content marketing staff in collaboration with CHS Propane. NCM Content Marketing connects marketers to audiences and delivers industry trends, business tips and product information. The LP Gas editorial staff did not create this content.