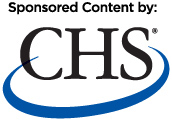 For years, propane marketers have been highlighting the benefits of autogas to their customers. Because propane exports are continuing to grow, and domestic sales of residential and agricultural propane are declining, autogas currently represents one of the strongest avenues for continued growth — but where does this growth begin? It starts with propane marketers.
Despite their role in the industry, a surprising number of propane marketers still operate unconverted vehicles. Marketers who have yet to convert their own fleets are at a distinct competitive disadvantage when it comes to fuel cost and efficiency. They may know the "whys" of converting, but many are left scratching their heads when it comes one very important question: How?
For many marketers, the delay in converting their fleets stems from practicality. Traditionally, the autogas industry has lacked enough compatible equipment and conveniently located dispensers to accommodate a wide array of customers, let alone marketers. That may soon be changing.
Over the past 10 years, the industry has seen a seismic shift to provide better infrastructure for autogas, explains Tucker Perkins, chief business development officer for the Propane Education and Research Council (PERC).
"Technology has really moved in favor of propane and there are now several quality suppliers of aftermarket equipment," he says. "There's a lot of momentum in this space right now."
Closing the barriers
Perkins cites the success of propane-powered school buses as one of the reasons interest has piqued in the past decade. "School buses have shown people first-hand how the industry can evolve," he says.
Expanded awareness coupled with market influences — including new fuel technology, favorable fuel pricing and more consciousness of environmental impact — mean the barriers to entry are narrower than ever.
"Engines are changing to make better use of fuel and currently propane is cheaper than gasoline or diesel," Perkins says, "which also encourages adoption."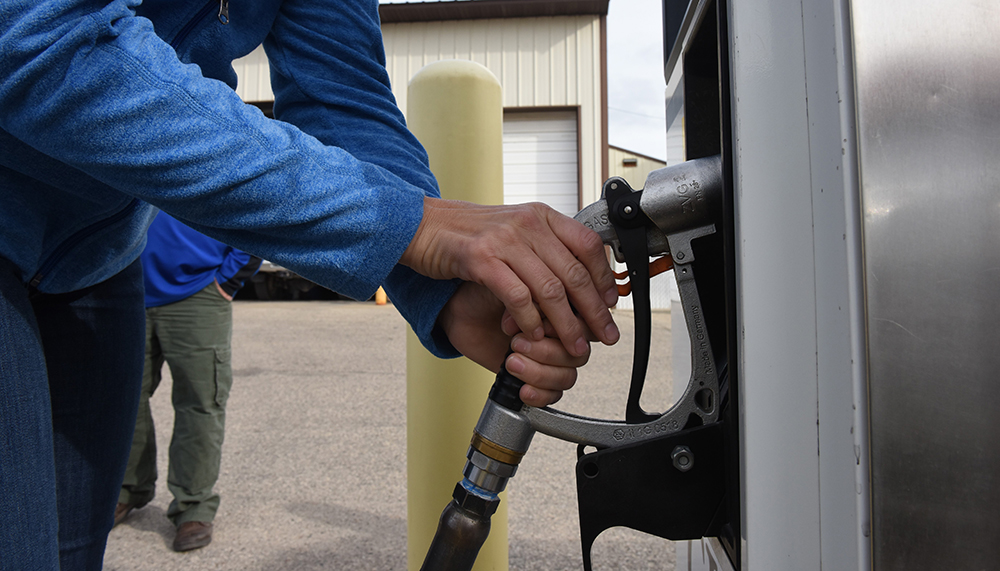 The benefits are clear… and odorless
Commercial fleets can see anywhere from a 30- to 50-percent reduction in their operational costs by using autogas. Without markup, the savings can be even higher for marketers. Those long-term benefits are where marketers can have the most impact, instead of being preoccupied with upfront costs.
Chuck Springman, energy department manager for CHS Brandon in Brandon, South Dakota, recently began converting area school buses to autogas. While it started as a conversation with a marketer, it quickly led to an action plan.
"We had a bus salesman in the area who was really selling the benefits of propane buses, and we organized a meeting with representatives from six local school districts," Springman says. "That meeting was the catalyst for propane school bus adoption in our area. I can't emphasize enough the importance of getting the right people in the room to hear about the benefits of autogas. The school bus managers and superintendents really pushed for it because of the reduction in expenses."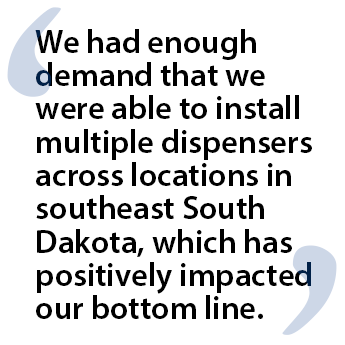 Overall, five districts decided to convert six buses by May 2019, and another nine buses over the next couple of years, totaling 15 propane-powered buses in the area.
One barrier to entry can be a lack of conveniently located dispensers. Because dispensers are costly to put in, Springman and his team decided to cut costs by partnering with local hardware stores that needed dispensers to fill propane cylinders.
"The main barrier we ran into was that no one else was doing it," Springman says. "Once the school district ordered that first bus, it was much easier to sell to other districts moving forward. We had enough demand that we were able to install multiple dispensers across locations in southeast South Dakota, which has positively impacted our bottom line. We even have one school district with plans to install a private dispenser."
Just a year in, Springman says his district's superintendents have already seen savings in transportation costs.
"My overall advice for marketers would be to get to know the salesman for your buses — they can be your best friend by helping you find programs and deals out there that can help get you started," he says. "Also, pay attention to your grants. There are lots of incentives for purchasing alternative energy."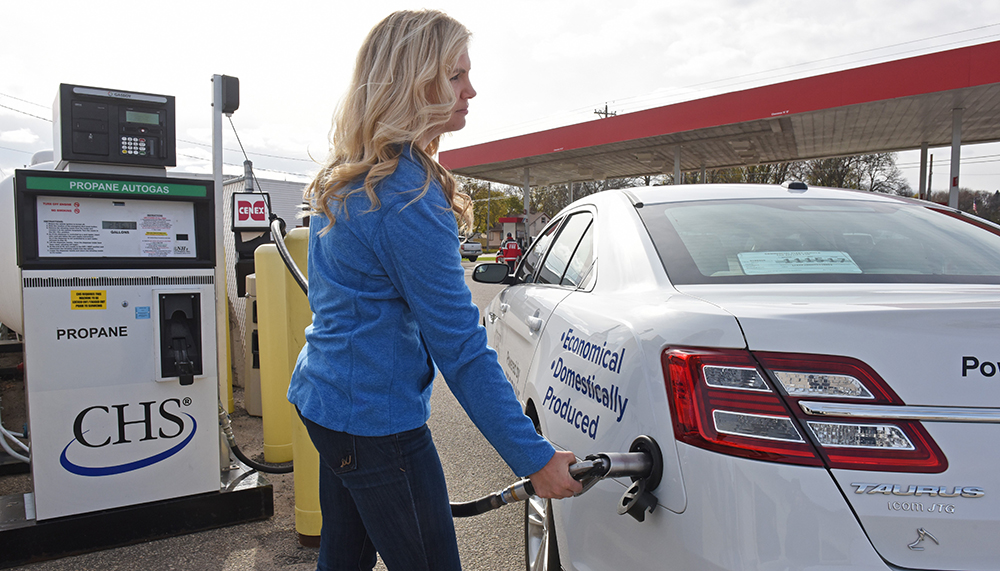 Programs are in place
Despite infrastructure improvements and long-term savings, cost is still the biggest barrier for marketers. Luckily, there are plenty of programs in place to help marketers and fleet owners make a meaningful change.
One example is the CHS Propane-Powered™ Rebate Program, a new initiative that offers a variety of incentives for propane conversion so marketers can choose what best meets the needs of their community. For every gallon of propane purchased, marketers receive a rebate to use toward propane-powered technologies or training — including funds toward new autogas dispensers and conversions for school buses and fleets.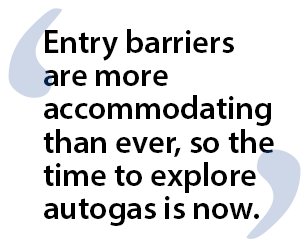 "Nobody knows their community better than the marketers themselves," says Andy Ernst, propane marketing manager for CHS. "Instead of providing a prescriptive plan, we want to provide strong options so marketers can take advantage of rebates in the most beneficial way possible.
"Entry barriers are more accommodating than ever, so the time to explore autogas is now. This program is our way to help this exciting segment of the industry grow."
With propane demand continuing to grow abroad, now is the time to expand domestic demand through advancing the autogas industry. And the most effective way to get started is for propane marketers to begin moving the needle themselves. This doesn't mean sweeping changes all at once, but collectively, small changes over time stand to advance the industry for everyone. It's through propane marketers' own actions that customers will truly come to see the value of propane.
To learn more about propane autogas and the CHS Propane-Powered™ Rebate Program, visit CHSPropaneInsights.com.
---
This page was produced by North Coast Media's content marketing staff in collaboration with CHS Inc. NCM Content Marketing connects marketers to audiences and delivers industry trends, business tips and product information. The LP Gas editorial staff did not create this content.
Photos: CHS Inc.