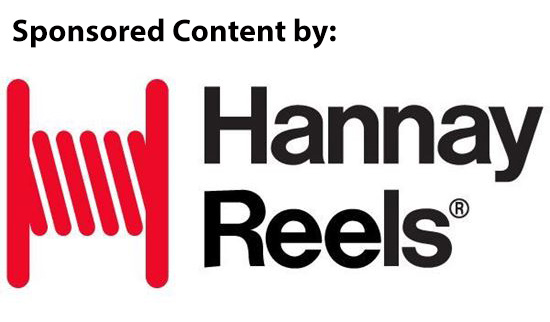 While this summer's heat wave may make the cold weather months feel further away than ever, another heating season will be here before you know it. Before it does, it's critical to ensure that your operation has the right solutions on board when it's finally time to roll out your fleet this winter. After all, LP gas delivery is no small or simple task, and it's even more challenging with ineffective and inefficient equipment. The answer? Heavy-duty reels that not only withstand in-field conditions but also deliver top performance day in and day out.
Rugged, Reliable Construction
Conditions during peak LP gas season can be unforgiving. From ice and rain to sleet and snow, just a few months will often take a harsh toll. This is why high-quality, durable reels will give your fleet more time to focus on a steady supply of deliveries instead of worrying about the next round of scheduled maintenance and replacement needs.
It's important to consider the materials used to construct your reels. While steel reels are often the standard in other industries, they're not the most ideal solution for LP gas delivery. Stainless steel or aluminum is best suited for LP gas reels, as they provide a lower weight and greater resistance to corrosion compared to other alternatives, giving you invaluable advantages during high demand and less-than-pleasant outdoor weather conditions.
Faster, More Efficient Rewind Systems
When there's a crunch to keep up with customer needs, time is everything, and you need a reliable power rewind system that can keep up with your operation for the long haul. Selecting a reel with a power rewind that is driven by an direct hydraulic drive will ensure faster, easier hose retraction. The less time and energy spent picking up and organizing the hose after each delivery, the more productive your fleet can be throughout every delivery.
While a power rewind system can save time, it's also important to ensure that the system is durable enough to withstand frequent heavy use in a wide range of weather conditions. If you decide an electric power rewind reel is best for your fleet, make sure it features a designated IP68-certified motor, which means the motor is waterproof and protects your full reel setup more effectively against water and dust intrusion and corrosion.
Improved Hose Control & Safety
Consistent, reliable control over the hose fosters a safe, successful delivery. Without the proper equipment on your operation's side, it can be difficult and even dangerous to maintain a safe environment. Fortunately, there are excellent options available to make delivery and dispensing quick, easy, and safe.
Hannay's Guidemaster® was first developed in the 1950s, the Guidemaster helps unwind and rewind hose faster, easier and with less damage to the hose and gives operators greater control with five locking positions. That allows the operators to pull the hose out and away from the deck in any direction. The latest Guidemaster version, the GM-X, features a highly durable one-piece weldment bearing on the top and bottom of the yoke with dust caps to limit dust and dirt intrusion and wear-resistant hourglass rollers for smoother side-to-side motion and hose retraction during handling. It even has an explosion-proof rewind control integrated right into the handle to protect the operator.
Reel Solutions from the Reel Leader
Hannay Reels is one of the leading manufacturers of hose reels for OEM and aftermarket applications. We were the first to create a fuel delivery reel in 1933, and since that time, we've continued pushing for new improvements that provide our customers with innovative reel solutions. Our signature LP gas reel, the SBPBGMB, provides operators with the durable, reliable, and efficient features they need. To learn more about our SBPBGMB LP gas reel or other Hannay products, visit our website at hannay.com.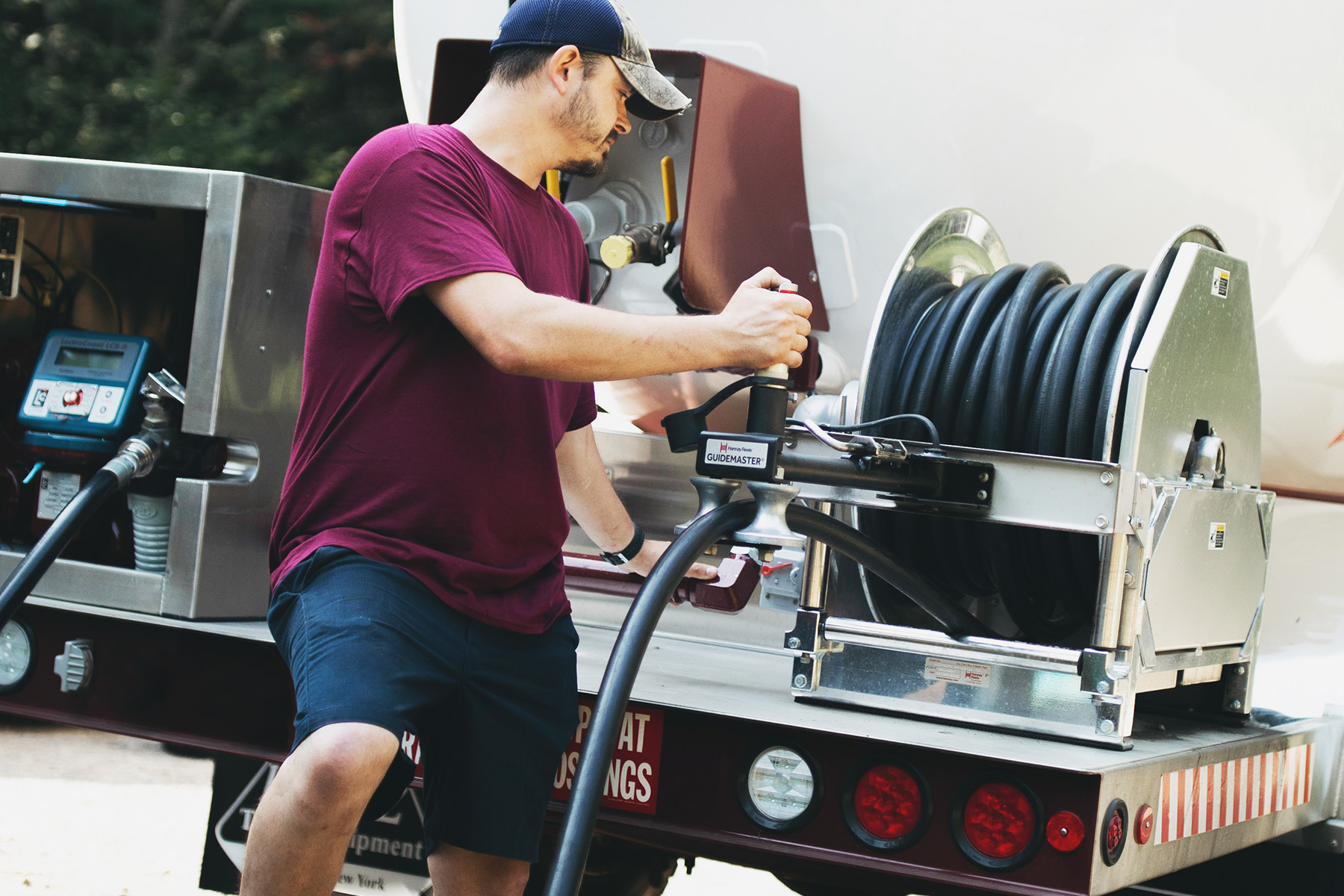 ---
Header image: Hannay Reels
This page was produced by North Coast Media's content marketing staff in collaboration with Hannay Reels. NCM Content Marketing connects marketers to audiences and delivers industry trends, business tips and product information. The LP Gas editorial staff did not create this content.