For Star Group, a full service energy provider comprising a range of brands (Petro Home Services, Meenan, Leffler Energy, Griffith Energy Services and more) specializing in the sale of home heating propane and oil, heating/air conditioning products and other home services, giving and volunteering are an integral part of its core values. Since team members from all Star Group companies live and work where their customers do, it's just as important to them to care for, support and give back to local friends and neighbors, too. Whether it's donating time, talent, food or funds, Star Group and its team of employees throughout the Mid-Atlantic and Northeast always takes the opportunity to make a positive difference in the communities that they serve, live and work.
Throughout the year, Star Group team members from all the company's brands participate in many local community projects, from sponsoring local youth sports teams and events to fund raising, clothing drives and volunteering for many charities, donating heating equipment to veterans or other neighbors in need and so much more! Star Group is also actively involved with two major national organizations that really do make an impact in local communities.
Since 2019, Petro Home Services' national partnership with Habitat for Humanity has helped communities across throughout the Northeast and Mid-Atlantic facing low-income housing shortages. Throughout the year, Petro team members and other local volunteers from Maine to Maryland join Habitat for Humanity to help build and renovate homes that enable families achieve the strength, stability and self-reliance they need to build better lives for themselves. Petro also donates heating and cooling systems and installation services to home build projects. Find out more about the projects that Petro has been doing with Habitat for Humanity.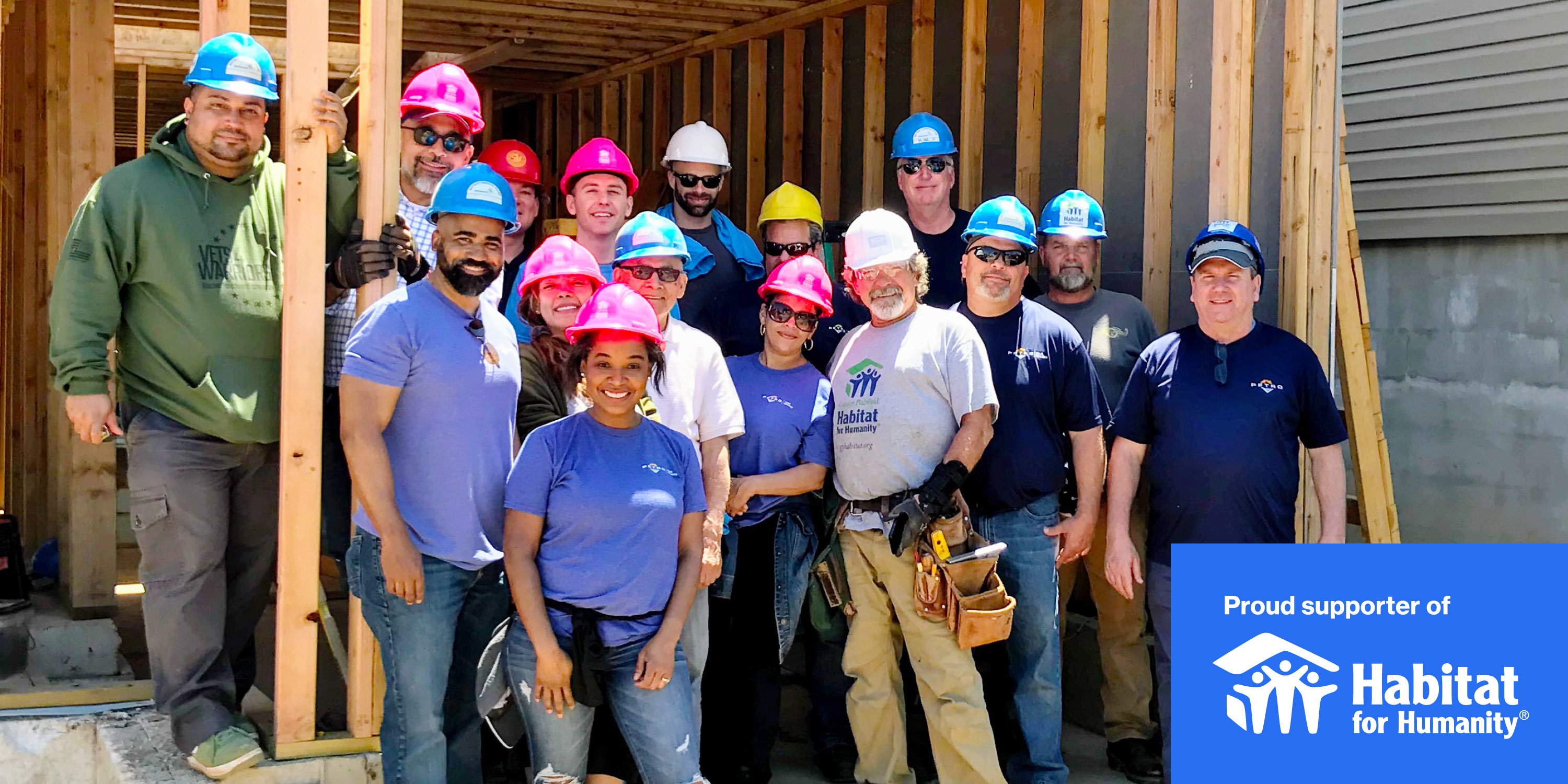 In recent years, the Meenan, Burke Energy, Region Energy and Wallace Energy Star Group brands have worked with Feeding America, a nonprofit, nationwide organization of 200+ Food Banks and over 6,000 agencies that feed more than 46 million people through food pantries, soup kitchens, shelters and other community-based agencies. Through partnerships with many local and regional Feeding America Food Banks, Star Group has sponsored Farmer's Markets and food drives, where team members volunteer and bring food items to help neighbors in need.
Beyond these organizations, other Star Group brands are actively involved with the United Way, Project Warmth, Autism Speaks, Johns Hopkins Children's Center, Breast Cancer Awareness and many more regional charitable and community projects throughout the year.
Jeff Woosnam, Star Group President and CEO says "From both a corporate and team member level, participating in these initiatives gives us a chance not just to help and do something good but also meet members of the community we serve face to face. Star Group will keep doing its absolute best to give back while helping the communities that we serve move forward."
Selling your propane business is an important decision. Find out more information about how Star Group can help your business.
---
Header image: Star Group
This page was produced by North Coast Media's content marketing staff in collaboration with Star Group. NCM Content Marketing connects marketers to audiences and delivers industry trends, business tips and product information. The LP Gas editorial staff did not create this content.