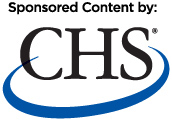 A truck crashes. A tank explodes. While accidents involving propane are few and far between, the impact on a community is long-lasting. Often, it's these rare missteps that end up casting a shadow on the industry as a whole.
"Accidents don't happen very often," says Scott Pearson, director of propane risk and asset development at CHS, Inc. "But when they do, the entire industry feels it, and there's a tendency to fixate on that particular facet of propane safety." But it's a reactive mindset.
For example, in the 1970's, the industry added shutoff valves into the system and internal valves in the propane marketers' bulk plants. But it wasn't until the mid-80's that the National Propane Gas Association Gas Check program started as an effort to help eliminate residential accidents involving propane. Shortly after, the propane industry began pushing a regulator replacement program in the late 1980's.
Modern regulations have continued to push forward. At this point in time, the industry has replaced thousands of regulators and most propane marketers know that organizations like the Propane Education & Research Council offer materials to help them on their way to compliance.
"There are a lot of current programs marketers can take advantage of," Pearson says. "Between leak checks to providing the public with consumer awareness material, most marketers are well aware of what compliance looks like and what resources are available to them."
How marketers can shape the future of propane
While marketers may be aware of what it means to keep pace with compliance, the next challenge is to define it themselves. Proactive thinking means avoiding potential mistakes and disasters that might not be on the radar yet.
"Marketers really have an opportunity to decide what the future looks like," Pearson says. "They can let the industry rule them or they can rule the industry."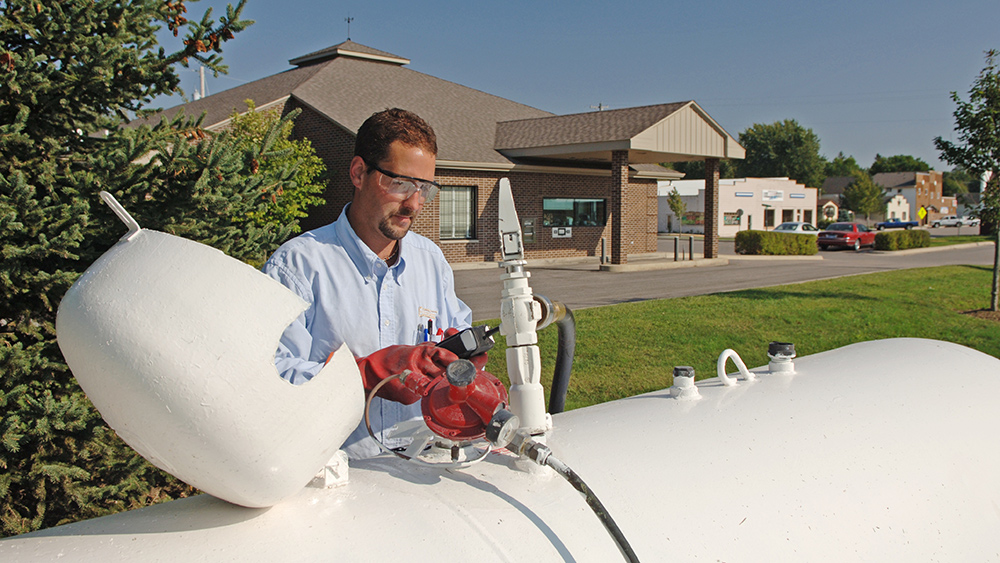 Photo: CHS Inc.
The future of compliance can be broken up into three distinct areas:
Employee training
Employees are the first line of defense when it comes to things like safety checks and provide tank service. It's vital they know what they're doing.
"Employees can get CETP certified through NPGA," Pearson says. "Look for ways to train employees on a multitude of other risks outside of just strictly propane, like distracted driving or ergonomic issues. Including office staff that may respond to emergencies is also another key training component that marketers sometimes don't recognize.
Community awareness and education.
Propane accidents can devastate rural communities. Propane marketers can take steps to ensure the people who live in and around their business see them as a resource for any safety-related issues. Taking the time to educate the local community can mean quickly being alerted to any pending issues.
"Another thing for marketers to think about is ensuring local first responders know how to appropriately fight a propane-caused fire," Pearson says. "Community education can take care of this gap."
Technology
There is a bevy of technology out there that marketers can use to their advantage as well.
"There are new applications coming out where you can monitor propane levels at every customer tank location at every tank location," Pearson says. "This gives marketers the power to see in real time how equipment is performing, even between leak checks and maintenance updates."
Lead the charge
No matter what avenues a marketer chooses to explore, it's always helpful to find a program to get involved with for support. CHS Propane offers propane marketers a safety reimbursement program where for every gallon a marketer buys from CHS, they earn funding toward propane safety initiatives. This includes reimbursement for programs like fire departments and EMT training, education sessions and safety equipment.
But to move forward, we cannot fixate on the past. With marketers proactively leading the charge for safety compliance, the future of propane is already taking shape.
To learn more about the CHS Propane Safety Reimbursement program or hear about current industry trends and insights to help grow your propane business, download a free, special edition of the CHS Propane Market Pulse.
---
This page was produced by North Coast Media's content marketing staff in collaboration with CHS Inc. NCM Content Marketing connects marketers to audiences and delivers industry trends, business tips and product information. The LP Gas editorial staff did not create this content.
Header photo: CHS Inc.