The propane industry's roots in Tennessee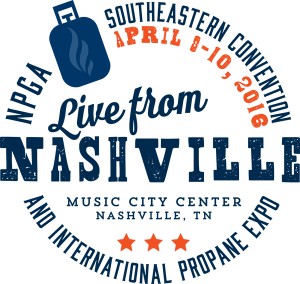 With the NPGA Southeastern Convention & International Propane Expo moving to Nashville, Tenn., for the first time April 8-10, LP Gas asked the Tennessee Propane Gas Association for historical perspective on propane's role within the state, as well as for an update on what the state propane industry faces today. Here is a letter from industry veteran Bob Wallace.
The propane gas industry in Tennessee basically began in 1937 with the introduction of butane by a small group of business-savvy individuals who brought a new product to the market, promoted it and grew it rapidly through new marketer dealers. Growth in the Tennessee markets was strong in the rural and some municipal markets over the ensuing years, and the Tennessee association was chartered and incorporated by this group of businessmen in early 1947.
Now as was then, the industry and the association in Tennessee share great strength in having marketer dealers who are business savvy in promoting, growing and maintaining their businesses, and they are steadfast in their commitment and dedication to the industry as well as to the association they are part of.
One of the larger threats to propane marketers is Tennessee Valley Authority-generated electricity, especially the last several years when the wholesale cost of propane exceeded levels any could have imagined, which enticed many current and potential propane consumers to move to electrical equipment in their homes.
The constraints on Propane Education & Research Council (PERC) funds to promote market development and advertising forced us to shelve our marketing programs, which has had a positive effect on growth and sustainability in many of our markets, and we have been on "idle" with association major marketing programs during this constraint time.
During this time, the association has focused on training programs to enhance personnel knowledge, such as our ongoing serviceman training convention in Nashville. The goal is to have people in the industry who not only know how to work on gas-fired units in the field but how to intelligently discuss the benefits of having propane gas-fired appliances in their homes and selling the value of propane in the home.
Considering the market trend today, with the more reasonable wholesale cost of propane and the supply availability, and now with the constraints being lifted from PERC funds to allow our market development group to promote propane, we feel like we have been handed a "new playbook," which we believe puts propane marketers in Tennessee and all states in a position to get back in the game and win.
Having the Southeastern Convention & International Propane Expo in Nashville for the first time is exciting for us in Tennessee. Nashville is an exciting city, full of southern charm, wonderful people, the Grand Ole Opry, the Country Music Hall of Fame and Museum, historical plantations and many other points of interest for both visitors and residents.
We feel the move from Atlanta to Nashville will be good for the industry, as it provides many of the attendees a first-time look at another fine southern city.
Like Atlanta, Nashville is filled with tradition. Atlanta is dear to all of us, having provided us a great convention home for many years. It is good to know we will return there for coming shows and continue that tradition.
The Tennessee association is looking forward to welcoming the Southeastern Convention to our capital city and letting Nashville be a part of your lives in 2016.
-Bob Wallace
Bob Wallace has served as the Tennessee association's state director to NPGA since February 2012, having first become a member in 1982. He has served as director, secretary-treasurer, vice president and president of the association, and he's served a number of years as the safety education chairman. Wallace celebrates 44 years in the propane industry this year, having spent 25 years in managerial positions with Texgas Corp./Suburban Propane, 15 years with Dowdle/Inergy and soon to be four years with Admiral Propane LLC.