Transporter provides safe passage for 20-pounders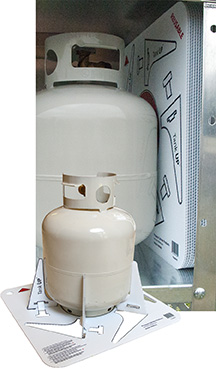 TankUp reusable cylinder transporters offer a safe, simple way for consumers to take 20-pound cylinders home in their vehicles. According to Propane Cylinder Products, TankUp stores in an exchange cabinet. Its thickness of 3/16 inches adds up to a five-piece horizontal stack measuring 1 inch. In addition, the company says its pop-up arm design allows consumers to easily use the cylinder upon returning home. Each TankUp transporter weighs 7 ounces.
For more information, visit www.procylinder.com.
About the Author: LPGas