Valley Farmers Supply introduces new propane identity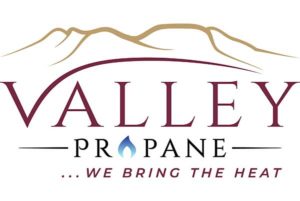 Valley Farmers Supply, a local agricultural cooperative, introduced Valley Propane, a separate brand identity for its established propane business.
Under its new identity, Valley Farmers Supply will continue to provide delivery service to residential and commercial propane users in southeastern Montana.
The introduction of the new identity was revealed to the cooperative's membership in March during its 81st annual meeting in Worden, Montana.
According to the company, the name Valley Propane better aligns the business with residential and commercial propane users. The rollout of the new brand identity will include a propane-specific website and marketing campaign designed to build awareness.
Valley Propane serves customers from the company's Reed Point, Worden and Hysham propane centers.
"We are excited about the future of our propane business," says Scott Black, president and CEO of Valley Farmers Supply. "Our new Valley Propane identity will be a key element as we continue to grow this important segment of our company."
Valley Propane offers free safety checks and switch-and-save programs, as well as discounts for veterans and first responders, according to the company.
Valley Farmers Supply, founded in 1938, is a Montana-based full-service farm and ranch supply cooperative with operations in agronomy, bulk and retail fuel, propane, retail farm supply and convenience stores. Business interests are located in Worden, Hysham, Custer, Reed Point and Miles City, Montana.
Carly Bemer (McFadden) was the managing editor at LP Gas magazine.