VFG rebrands to Civista Leasing & Finance
Editor's note: This article was updated Oct. 2 with more information about Civista Bank.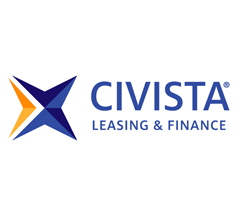 Pittsburgh-based Vision Financial Group Inc. (VFG), a subsidiary of Civista Bancshares Inc., will operate as Civista Leasing & Finance beginning in September and become a division of Civista Bank.
VFG was acquired by the Sandusky, Ohio-based company in October 2022. The name change takes the company's integration a step further, according to Fred Summers, executive vice president and founder of VFG.
Established in 1991, VFG provides lending solutions to both small- and medium-sized businesses and large corporate customers across the U.S.
"You can continue to count on the same great team to handle your financing requests with the responsiveness and industry expertise you've come to know over the past 30 years," Summers says in a company announcement about the name change.
According to Summers, VFG's three business principles include:
Integrity – Always do what you say you will do.
Responsiveness – Out respond the competition.
Competitiveness – Always be competitive.
VFG's current leadership – led by CEO Bill Summers – and all employees continued in their positions after the acquisition. Bill, Fred's son, was named CEO in 2019 after joining the company in 1993.
Civista has a similar corporate culture to what VFG has built since its founding, making the partnership a strong fit for the future, according to Bill Summers at the time of the acquisition.
"Our team believes that we can achieve significant growth and profitability as part of Civista Bank," Summers said last October. "With the additional resources and lower incremental funding costs provided by the bank, we will be poised to increase our activity with existing customers and build relationships with new customers, including some of the existing customers of Civista. Our team is very excited to build an even better Vision Financial Group as part of Civista Bank going forward."
The brand's main office remains in Pittsburgh at a new location on Anderson Drive.
Founded in 1884, Civista Bank is the community banking subsidiary of Civista Bancshares Inc., a financial services holding company with assets of $3.6 billion. Civista Bank provides full-service banking, commercial lending, mortgage and wealth management services to individuals, businesses, governments and non-profit entities. Civista operates 43 offices across Ohio, southeastern Indiana and northern Kentucky. Civista Leasing & Finance offers commercial equipment leasing services for businesses nationwide.
"We are pleased to bring our full breadth of financial services to customers under the Civista brand," says Dennis G. Shaffer, CEO and president of Civista Bank.
Danielle Pesta is the senior digital media manager for North Coast Media, the parent company of LP Gas. She can be reached at dpesta@northcoastmedia.net.