2017 LP Gas Rising Leader: Matthew Irish-Jones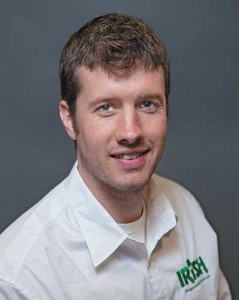 Vitals: Age 31; general manager at Irish Propane in Buffalo, New York
Years in the propane industry: 5
Please describe your role and responsibility, as well as your vision, in growing your company and connecting with propane customers of today: I am the general manager of our three plants, overseeing all of the operations and sales.
Propane industry opportunities and threats: Our greatest opportunity is to continue the tradition of a wide variety of local, independent and national companies competing in the market. Having a local, family-owned company competing with large national suppliers has always made the industry extremely competitive. That competition has always led to competitive pricing, innovative new technology and some great marketing campaigns. … Natural gas is always going to be one of the larger threats to propane.
How then can the propane industry prosper in the coming years? By doing a lot of what made it so successful to begin with – answering calls directly from customers and having a local presence. I can think of countless examples of when I have heard that our customers are on a first-name basis with our office people and know their driver by his first name.
What does your generation offer to the propane industry that previous generations did not? Hopefully we will offer some kind of technological advances in the industry that will streamline operations and make things easier for our customers by developing apps, new marketing technologies, new tracking technologies and more efficient software.
What technologies are you using (or plan to use) to support business operations? We are using Google Earth for a lot of different programs. It is an amazing tool to help drivers and service techs, and it can be a great tool for marketing. We are always working on improving our back-office software and innovating our sales-tracking process. … Lead software will be our next big task. We are also looking into some engineering-type solutions to make the physical part of the job easier. Changing how we deliver cylinders, how our trucks work and how we deliver are some of the processes we are reviewing and looking to improve going forward.