2019 LP Gas Rising Leader: Josh Schmoll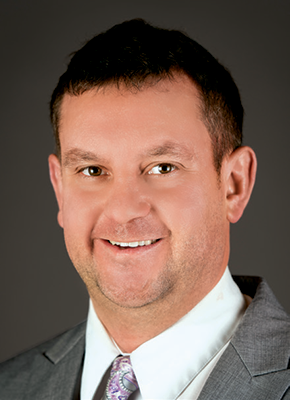 The essentials: Age 32; general manager at Draeger Propane in Antigo, Wisconsin
Years in the propane industry: 20
How did you get your start in the propane industry?
I have been around the propane industry my entire life. I saw my father run the Rhinelander, Wisconsin, location for Great Plains Gas when I was a child in the early 1990s. That is where I was first exposed to the industry. In 1995, my father left National Propane and joined two other partners to start up a propane company from scratch. That startup happens to be the company I am with today. At age 10, I began helping out painting tanks and going along on tank installs on a limited basis. By the time I was 16, I was filling and delivering forklift cylinders. By age 18, I was an intern in our office as part of my high school work study program. At age 19, I obtained my CDL and began delivering propane during my winter and summer breaks from college. I also obtained my CETP training certifications during this time period. I came onboard as a full-time manager in July of 2011 and oversaw a successful acquisition later that fall.
What is your vision for growing your company and how can you as an individual help to achieve that vision?
My vision for growth is simple. I am old-fashioned in the sense of making quality service a top priority for not only our current customers but for new prospective customers as well. I still believe in positive word of mouth to be the most effective marketing strategy you can have as a business to enhance organic growth. However, I also understand how important being the low-cost leader is in the Midwest. We will have to continue to balance both in order to continue to grow. I want to take huge strides in the autogas market, as there is potential for huge gallon growth. I want to continue to offer and expand on emerging technology for our customers. Online bill pay, growing our social media presence, tank monitors, etc. We will have to continue to adapt to technology and global markets in order to achieve success.
How can the propane industry prosper in the coming years?
There has to be increased education to the public in regards to what propane is and its benefits. When I attended college, I noticed how few individuals understood what propane was used for beyond being used for gas grills. A successful national marketing campaign to educate consumers on all practical uses of propane would bring new consumers into our industry that may not have had experience with propane. The successful implementation of autogas as a major player in vehicle refueling across the United States will be huge for the industry. As propane competes head to head with gasoline and wins, the industry can rebuild lost gallons. In order for this to occur, major car manufacturers in the United States have to develop and offer propane-powered technology at dealerships across the country. Also, bi-fuel conversions have to be offered at more locations across the country for existing vehicle owners. Propane retailers need to be accessible and knowledgeable for refueling purposes. If this can happen across the country on a consistent basis, consumer confidence in propane autogas will continue to swell. As propane continues to be exported from the United States to other global markets, we have to set up strategic reserves, or export restrictions must be put in place when domestic inventory levels reach dangerously low levels. Our industry cannot afford another winter like the winter of 2013-14. We saw more consumers switch to natural gas or other alternative heat sources such as wood, pellets and electricity.
What does your generation offer to the propane industry that previous generations did not?
My generation is always looking for a better way of doing things when it comes to technology and marketing. With our customer base becoming younger every year, phonebook advertising has become a very ineffective way to reach customers. With the emergence of smartphones, having a strong social media presence and having great efficiency for your website has become important factors in reaching younger demographics. However, previous generations in the propane industry cultivated relationships better with customers. My generation can learn from previous generations in that regard. Sometimes personal face-to-face contact with your customers either at the office or in the field is more meaningful than using technology to connect with them.
What specific technologies are you using (or plan to use) to support business operations?
We are using the Bolletta bill payment platform with Heartland Payment Systems to process our online credit card payments through our website. We are looking into using tablets in our delivery trucks to improve delivery efficiencies. Tank monitors are also being considered for tanks with heavy or inconsistent usage and for tanks on the outskirts of our service area. We are also interested in different software systems to support our office operations.
What propane industry associations are you involved with at the state and/or national level?
On the state level, I am currently a board member for the Wisconsin Propane Education and Research Council. I am serving a two-year term that started in July of 2017.
Is there anything else you'd like to tell us about yourself, your company and/or the propane industry?
We started our company from scratch in 1995 and today we sell 3 million retail gallons between two locations. We sell an additional 1 million wholesale gallons through our propane transports. All with under 10 full-time employees. I am cross-trained in every position at our company, and that is something I take great pride in. I am proud of our growth and proud of the way we run our business. I am very passionate about growing our industry and look up to my father for his 40 years of experience in the industry.