2022 LP Gas Rising Leader: Ryan McPherson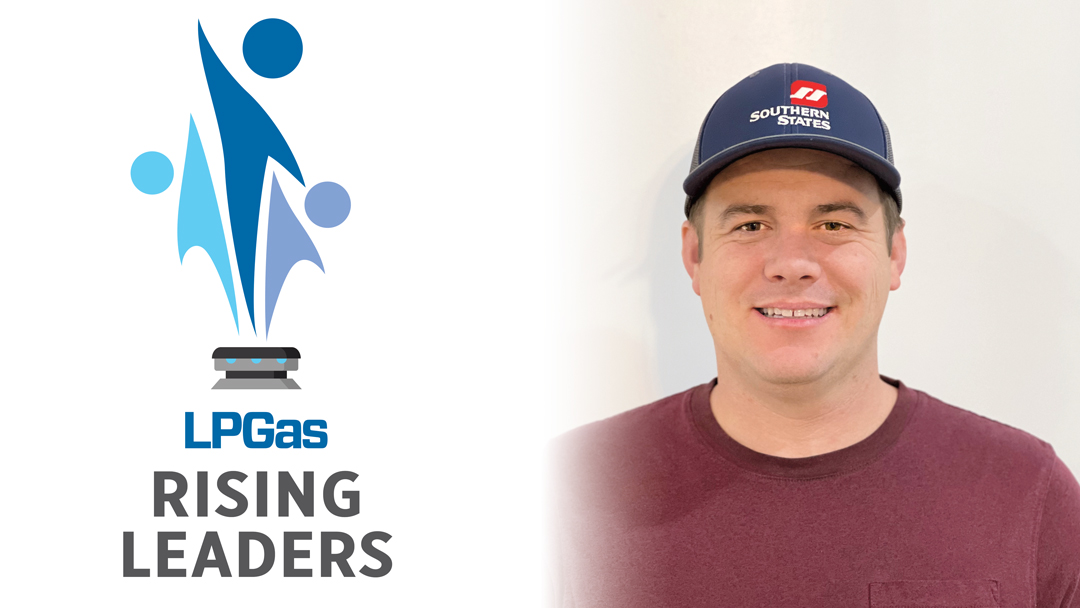 The essentials: Age 35; assistant manager at Southern States Cooperative in Roxboro, North Carolina
Years in the propane industry: 3
How did you get your start in the propane industry? After years of managing a warehouse for a wholesale agriculture chemical company, I was looking for more of an opportunity to develop into a leader. I accepted a job with Southern States Cooperative in Mebane, North Carolina, as a bobtail driver and started training as a technician. Today my position is assistant manager, running the day-to-day operations of the propane and retail business at our Roxboro, North Carolina, location. Our location sells around 1 million gallons per year and is strongly agriculture based.
What is your vision for growing your company, and how can you achieve that vision? Maximizing efficiency. Whether it's routing, stops per day or target-fill goals of 60 percent on automatic-delivery customers, the more efficient a company becomes, the more the business can grow and increase profitability.
How can the propane industry prosper in the coming years? One way is the continued promotion of autogas, and increasing the availability of LP autogas pump stations nationwide. Propane is more sustainable and a cleaner option than electric vehicles.
What does your generation offer to the propane industry that previous generations did not? The rapid development of technology. If there isn't an app for something, it's probably in the process of being developed. Tank monitors are now offered in the propane business. With tank monitors installed, companies, and even customers, can monitor their tank levels, usage and fill-ups. They can also request a tank fill 24/7 by simply opening an app on their phone.
What specific technologies are you using (or plan to use) to support business operations? We utilize a degree-day system for 80 percent of our auto-fill customers and offer tank monitors to all customers. All of our propane trucks are equipped with mobile tablets, which allow for direct syncing of routes, GPS coordinates of stops, leak check forms and customer emergency information.
What propane industry associations are you involved with at the state and/or national level? We are members of the North Carolina Propane Gas Association, which is now the newly formed Southeast Propane Alliance.
Is there anything else you'd like to tell us about yourself, your company and/or the propane industry? We have a great team at Southern States Cooperative. The drivers, technicians, propane coordinators and managers working as a team are what makes us successful. The propane industry is in need of delivery drivers and technicians. We can help promote the industry to anyone looking for a career. NC-TEC school, right up the road in Graham, North Carolina, offers an eight-week program teaching students to become certified drivers and technicians with hands-on training.
Brian Richesson is the editor in chief of LP Gas Magazine. Contact him at brichesson@northcoastmedia.net or 216-706-3748.