ADD Systems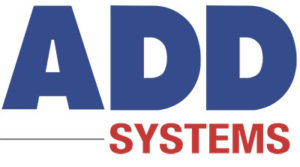 Since 1973, ADD Systems has created the most comprehensive software solutions, specifically designed to meet the needs of propane industry professionals. With its staff of knowledgeable industry specialists, ADD Systems is experienced and ready to help you grow your business.
ADD Systems' newly enhanced Communications Module allows you to send on-demand or event-driven marketing messages. Send a text to confirm delivery, or an email highlighting the benefits of budget plans. ADD Energy E3 makes it simple. It's easy to protect your business, too. With Pegasus, a mobile service product, Gas Check information can be stored on a tablet and automatically uploaded to Energy E3.
Discover a true software partner, committed to your success.
At the NPGA Southeastern Convention & International Propane Expo, ADD Systems will showcase its mobile delivery solution, Raven, which allows you to increase your delivery efficiency and accuracy. Raven's integration with the ADD back office streamlines the process from dispatch to payment. Now with advanced features like QR asset tagging and cylinder exchange – as well as hardware options like rugged Panasonic Toughpads and non-rugged Microsoft Surface GO tablets – Raven is made to fit any operation.
Phone: 800-922-0972
Fax: 973-252-3803
Email: sales@addsys.com
Booth #1226