ADD Systems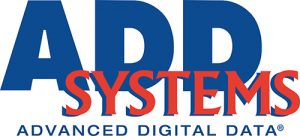 Since 1973, ADD Systems has created the most comprehensive software solutions, specifically designed to meet the needs of propane industry professionals. With our staff of knowledgeable industry specialists, we're experienced and ready to help you grow your business.
Our newly enhanced Communications Module allows you to send on-demand or event-driven marketing messages. Send a text to confirm delivery, or an email highlighting the benefits of budget plans. ADD Energy E3® makes it simple. It's easy to protect your business, too. With Pegasus®, our mobile service product, gas check information can be stored on the tablet and automatically uploaded to Energy E3.
Discover a true software partner, committed to your success.
At the National Propane Gas Association's  Southeastern Convention & International Propane Expo we'll be showcasing our mobile delivery solution, Raven®, which allows you to increase your delivery efficiency and accuracy. The new Raven Companion handheld allows your driver to spend more time making deliveries and less time getting in and out of the cab. Raven's integration with the ADD back office streamlines the process from dispatch to payment.
Phone: 800-922-0972; 973-252-3803
Email: sales@addsys.com
Booth: 1226