American Standard Manufacturing Inc.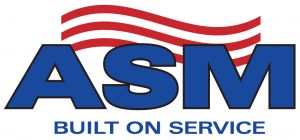 American Standard Manufacturing Inc. (ASM) is truly "Built on Service." We are an industry leader in innovative equipment designs for storage and handling of propane gas cylinders. Committed to serving the changing needs of its customers, ASM continues to research and develop new and useful products that enhance their customer's position in the competitive global marketplace. ASM is dedicated to serving the propane gas industry through factory direct, in stock distribution. Come and see what we can do for your company!
During the National Propane Gas Association's Southeastern Convention & International Propane Expo, expect to see a variety of cabinets at ASM's booth.
Phone: 800-488-8816
Fax: 518-868-2525
Email: custserv@amrstd.com
Booth: 1331