AmeriGas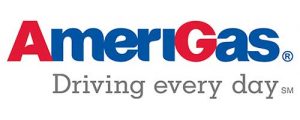 AmeriGas is constantly looking for opportunities to grow, and as America's largest propane retailer, we have the resources and experience to evaluate propane businesses.
The bond between AmeriGas and the communities we serve is of critical importance to us. Our "From Here, For Here" program highlights our efforts to support the communities in which we operate by addressing issues such as veterans affairs, childhood cancer, homelessness and others. As a member of our team, you will have an opportunity to participate in this effort and continue to contribute to your local communities.
We plan to have representatives walking around, ready to meet people at the National Propane Gas Association's Southeastern Convention & International Propane Expo to discuss succession-planning options.
Phone: 610-337-6700
Email: acquisitions@amerigas.com