Angus Energy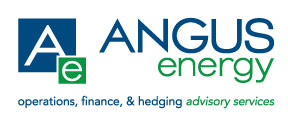 For over 25 years, Angus Energy has provided solutions that help make energy marketers, like you, more profitable. From finance and budgeting, to hedging and trading, to business intelligence and analytics, Angus Energy brings the most innovative ideas to the heating fuel industry.
Angus recently launched the GREMLIN cellular heating oil tank monitor to the family of tank monitoring solution products, which now includes propane cellular, heating oil WiFi and cellular. Pair any with the business intelligence software, BRITE and increase your deliveries while decreasing your margins.
Angus will showcase heating oil and propane tank monitors, as well as business intelligence software at the NPGA Southeastern Convention & International Propane Expo. It will also offer financial advisory (including budgeting and cash flow), hedging advisory and delivery optimization advisory.
Phone: 800-440-0472
Email: solutions@angusenergy.com
Booth #1125