Automated Wireless Environments Inc.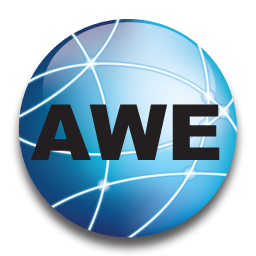 At the core of the Automated Wireless Environments Inc. (AWE) technological offerings is the E-System Enterprise Management Software, which increases operational efficiency, enhances productivity and, most importantly, helps to increase revenues and cut down operational costs. With AWE's state-of-the-art suite of wireless POS software products, including Android wireless delivery, fleet re-fueling, field service/HVAC and packaged goods, management can create a true wireless environment with real-time connectivity to the field force.
The 2020 Automated Wireless booth will boast brand new technology with rugged Android handhelds and tablets for both HVAC service tech and delivery driver demonstrations. Additionally, we will be setup for demonstrations of our office suite of routing systems, enterprise system and vehicle tracking system.
Contact: David Shiffer
Phone: 973-663-6990
Fax: 973-810-3767
Email: sales@automatedwireless.com
Booth #553, #555