Beware the risks of negligent hiring
An essential part of the propane marketing industry is working directly with customers at the residence, business or factory. This regularly requires employees such as delivery drivers and service persons to enter private residences or places of work. There can be risks with employees interacting with customers at the shop or bulk plant.
A recent trial in Dallas related to negligent hiring of an employee and unsafe practices of an employer provides a powerful teaching point for employers. Employers can be held civilly responsible for an employee's acts if the employer knew or should have known of the employee's potential risk to cause harm, or if the risk to cause harm would have been discovered by a reasonable investigation of the employee's background.
Murder case
In 2019, an employee of Charter Communications, Roy Holden Jr., 43, made a service call to a residence owned by an 83-year-old customer of Charter, Betty Thomas, to fix a phone connection. He returned the next day in a company van and wearing a company uniform. He stabbed the woman to death using a company-issued utility knife, stole her credit cards and went on a spending spree. He was later arrested, pled guilty to murder and was sentenced to life in prison.
Time Warner Cable owned this account until it was purchased by Charter in 2016. Charter eliminated an employee screening program used by Time Warner when it acquired the company. It did not conduct a background check of Holden. Had it done so, it would have discovered he lied on his employment application. That inquiry would have revealed he had a history of forgery, falsifying documents and harassing former co-employees. With these red flags, it was claimed he would have never been hired.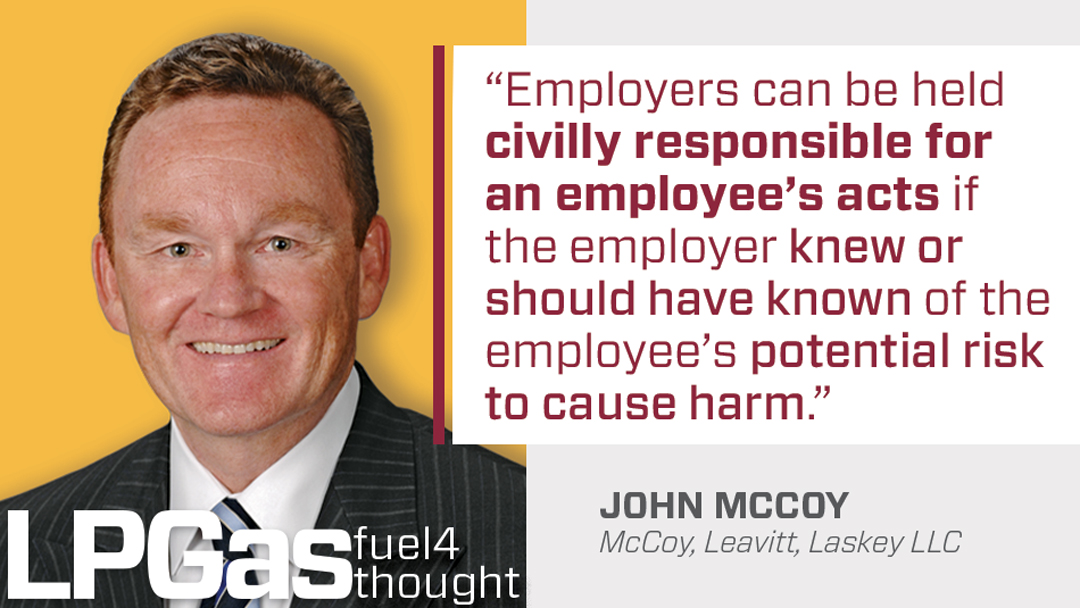 In the days leading up to the tragic events, Holden told his employer he had significant personal and financial issues due to a divorce. He broke down crying at one meeting. He slept in his van provided by Spectrum as he had no place to live. Spectrum did not provide any support, and he subsequently started stealing credit cards and checks from his elderly customers.
Charter's actions once the suit was filed were not well received by the jury. It used a forged document to try to force the plaintiff into a private mediation, which limited her damages to the cost of the service call by Holden: $58. It even billed Thomas the $58 several times after her death. The jury found Charter had forged the arbitration agreement – a felony in Texas.
Charter also disclosed it had more than 2,500 complaints of employee thefts of customers that it did not investigate nor report to the local police.
In light of these actions, the jury awarded the estate of Thomas $375 million in compensatory damages and $7 billion in punitive damages. Texas has a cap of $75,000 in punitive damages. Nonetheless, this is a huge verdict. It is on appeal.
Best employment practices
For propane retailers, this case provides notice that the steps taken to hire personnel should involve background checks, not just a review of the application that is completed by the prospective employee. Call former employers and hire an employment verification professional to conduct a legally permitted background check. Keep that record in the personnel file, showing a diligent background check was performed.
On a continuing basis, you should monitor customer complaints of employee service calls. If warranted, advise the local police of potential criminal activity of an employee if there is credible evidence to support such an action.
Consider purchasing employment practices liability insurance. This provides insurance for employment claims. Your typical commercial general liability insurance does not cover negligent hiring claims. Check to see if this coverage only applies to the costs of defense or if it also covers the cost of indemnity, which is any payments made to settle a case or to satisfy a jury verdict.
---
John V. McCoy is with McCoy, Leavitt, Laskey LLC. His firm represents industry members nationally. He can be reached at 262-522-7007.