Blackmer to exhibit pumps, compressors at Southeastern Convention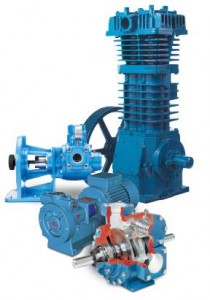 Blackmer will feature its line of pumps and compressors in booths 716 and 1530 at the National Propane Gas Association's 2016 Southeastern Convention & International Propane Expo. The company will showcase its LPG Series sliding vane pumps, which include the LG, LGL and TLGLF models. These models were designed for maximum performance and reliability in a variety of LP gas applications, including cylinder filling, motor fueling and bulk transfer in liquid terminals, vaporizers and on bobtails and transports, the company reports. Additionally, Blackmer will present its LB Series oil-free gas compressors, Ebsray Series regenerative turbine pumps and its bypass valves. According to the company, the compressors were designed to deliver high efficiency when handling LP gas. Ideal for railcar unloading and vapor-recovery applications, they are equipped with high-efficiency valves, steel pistons, pressure-lubricated crankcases and self-adjusting piston-rod seals. The Ebsray Series turbine pumps were designed for high-pressure transfer of LP gas and autogas, and the bypass valves were designed to provide close pressure control under varying bypass-flow conditions.
Photo: Blackmer
Allison Barwacz is the digital media content producer for LP Gas magazine. Contact her at abarwacz@northcoastmedia.net or 216-706-3796.