Bob Barry of Bergquist leads new class of NPGA officers
The aftermath of COVID-19. A new environmental messaging campaign designed to position propane as a key contributor to a decarbonized future. A challenging political climate with a focus on stronger climate change policies.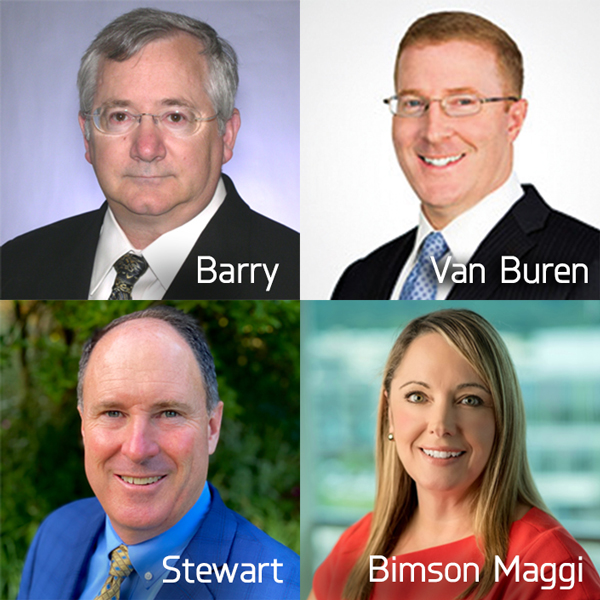 It's no wonder Bob Barry, the CFO of Bergquist Inc., opened his first address as chairman of the National Propane Gas Association (NPGA) by saying industry leaders have "a big task ahead of us."
But Barry also recognized the positives about an industry that came together in person in June for NPGA's annual board of directors meeting and new policy forum for the first time since COVID-19 took hold in March 2020. This year's event, which drew more than 60 attendees to Washington, D.C., included a virtual component that attracted dozens more.
In addition to Barry, NPGA swore in several other officers: Michelle Bimson Maggi of AmeriGas as chair-elect; Jeff Stewart of Blue Star Gas as vice chair; and Tom Van Buren of Meritum Energy as treasurer.
But it was Barry who took the podium after replacing Denis Gagne of Eastern Propane & Oil to address a host of issues facing the industry.
The silver lining of the pandemic, Barry says, is learning about new ways to accomplish tasks and using technology to stay connected and remain efficient.
Propane has stood tall as a "fuel of choice for the diverse energy needs of consumers and well positioned for our next hurdle," he says.
Barry referenced the attacks on propane as a fossil fuel and noted the Biden administration's plans for the U.S. to become carbon neutral by 2050.
"Our mission is to include propane in the discussions around clean energy solutions," Barry says. "Propane is a key part on the path to net zero [emissions]. It has lower carbon intensity than many competitors, and is affordable and reliable for everyone."
Barry recognized the balance of the industry's two national organizations in providing the needed tools for success: the Propane Education & Research Council in defending the science of propane and NPGA as the lobbying arm. He also emphasized the new environmental messaging pillars developed by the industry that underscore propane's role in accelerating decarbonization and providing equitable access to clean, affordable and renewable energy.
At every level of lawmaking, and at town meetings and barbecues, industry members need to discuss propane's role in contributing to a cleaner environment, Barry says.
"Propane is energy for everyone."
Brian Richesson is the editor in chief of LP Gas Magazine. Contact him at brichesson@northcoastmedia.net or 216-706-3748.