Canadian company converts 20 buses to autogas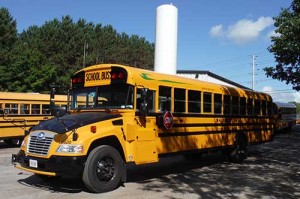 Hammond Transportation, an Ontario, Canada-based bus operator, replaced 20 of its Parry Sound, Ontario, diesel school buses with propane autogas buses.
Hammond Transportation purchased the buses from Girardin Inc., a Blue Bird distributor in Quebec and Eastern Canada. Each bus comes with a Roush CleanTech autogas fuel system.
Hammond Transportation installed an autogas fueling station at its Parry Sound bus depot to refuel the autogas buses.
Photo: Hammond Transportation